A chat with Joa
Posted November 30th 2020
Meet Joa, one of our 2pass Clinic girls
This is Joa (22), one of our fantastic girls working at 2pass Clinic. She welcomes you with a smile at our reception desk and takes care of some of our beauty treatments. After work, she likes to dive into the wonderful world of makeup, beauty and positive vibes on Instagram.
As a trans woman, she has come a long way herself and she wishes to share her experiences with us. Time for a heart-to-heart!
When did you decide to show your authentic self to the world?
Ever since I was 3 to 4 years old, I was aware that I had other interests than most of the boys my age. When I went to elementary school, I played with Barbies, hung out with girlfriends, put on my sister's clothes... During high school, it really became obvious that I was a bit 'different'. My voice got deeper, other girls developed breasts and I didn't, I started to wear my hair longer and got quite a few reactions from teachers and classmates. From age 13 on to 15, I had to deal with quite some bullying. Other parents often made comments when my mother came to pick me up. A gym teacher once stood in front of me with a pair of scissors, ready to cut off my hair. Thank God my mother is a strong woman who has always stood up for me, no matter if it was against teachers, students or other parents.
When I changed schools and started at Denise Grésiac (Secondary Education for Beauty Care in Antwerp), I started blossoming. At that school, everyone could just be themselves. I was quite feminine alreadybut I also started to dress more feminine, style my hair, use a little bit of makeup. Even putting my hair together in a ponytail was a revelation for me then. All those things happened very gradually but it made me wonder 'Who or what am I actually? A boy? A girl? Something in between?'.
Something clicked after a conversation with my mother's friend. She said: 'If you're trans and you would like to transition, don't wait too long. The younger you start, the easier it goes'. My psychologist also advised me to go on vacation with my mom and sister for a week, away from everything and everyone just to be myself. And that's what I did: I wore dresses, a bikini... and it felt fantastic, hands down one of the best trips of my life. After that it went pretty fast. In my senior year, I started with hormone therapy, psychological counselling, research into possible surgeries and treatments, scheduling operations, set up the official paperwork etc.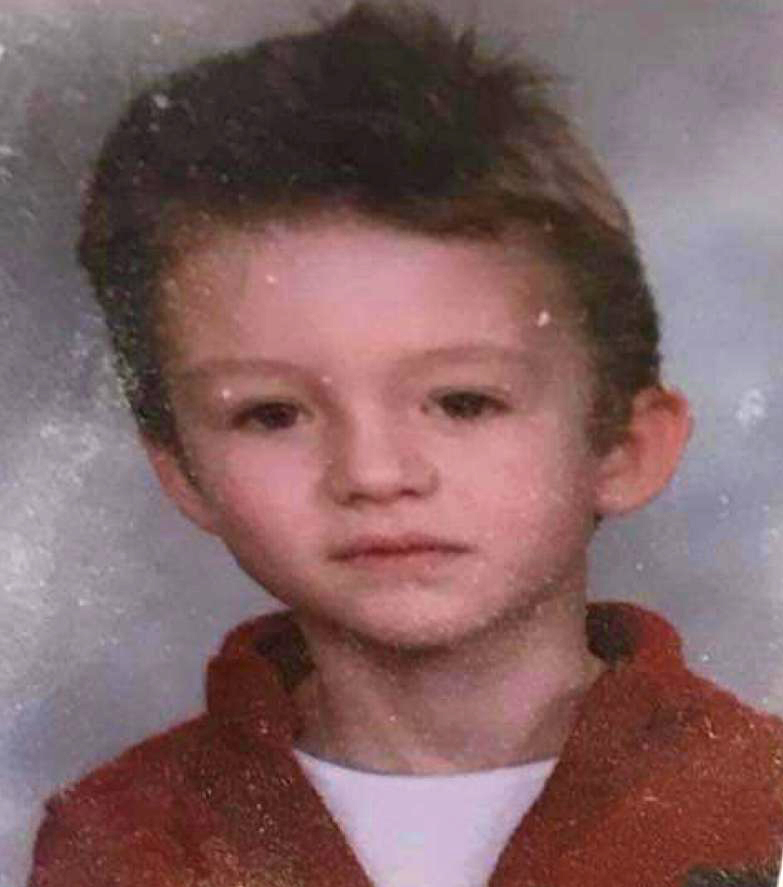 How did your inner circle react?
My mother and sister have always been very supportive. My girlfriends in elementary school didn't make a fuss either. Middle school and high school were real turning points. Teachers, parents and other students were pretty hard on me.
My father had the hardest time to accept it. At one point, we didn't have any contact for a year. He went through a very difficult time himself but fortunately he was able discuss my transition and accept it thanks to his own therapy sessions. One day, he showed up out of the blue at my doorstep with a gift: women's clothes and jewelry - a first cautious step towards reconciliation. Nowadays, we have a close bond. He supported me during my surgeries and is now very protective towards me actually.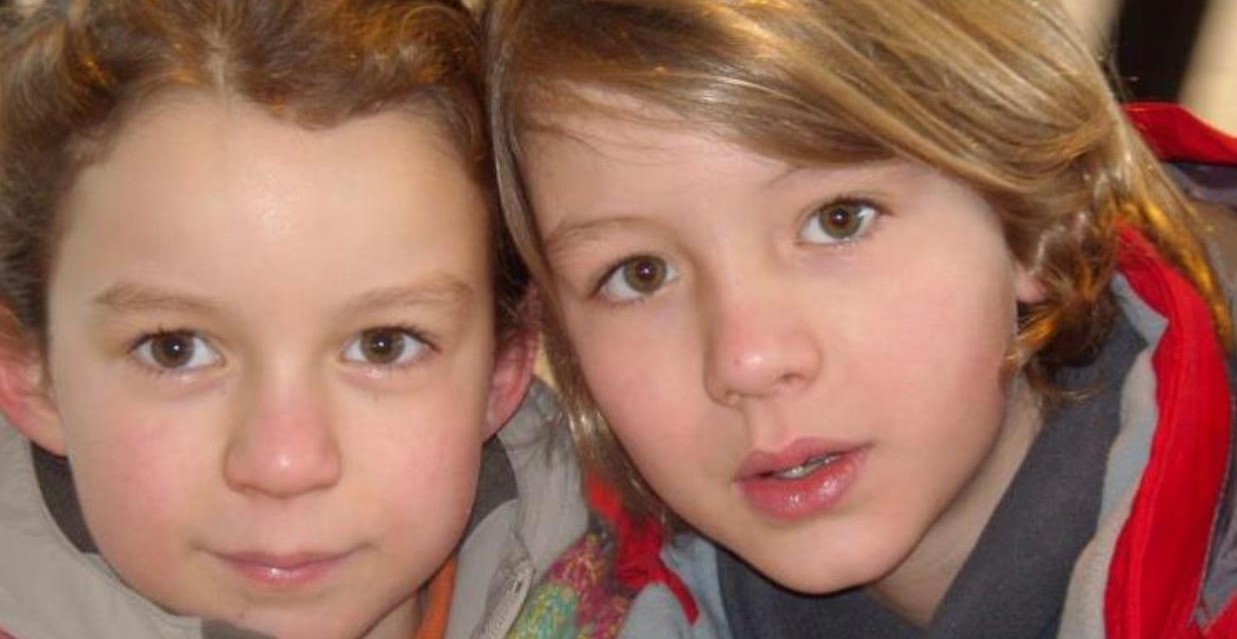 Which aspects of being trans are you struggling with or have you struggled with?
As a trans woman, you always tend to put your guard up. It would be a dream to wake up as a cis woman and to be able to go out carefree... I mean, the world would be at my feet. I would travel. Don't get me wrong, I realize that even for cis women it is not nearly as safe everywhere. But as a trans woman it is even more difficult to walk across the street, go out, travel etc. My world as a cis woman would have looked very differently. I would have gotten an education or gone off to university, I would have opened up more to people... But maybe the world would have been too easy for me if that were case? Being trans is a challenge and I am aware that it will always be a part of me until the day I die. I will always be a little bit different from most people. It is mainly how I deal with it and to what extent I let it determine my life. I want to be unique because I am Joa, because I do my work well, because I have talents of my own and not so much or just because I am trans.
What question do you hate being asked as a trans woman?
On a daily basis, I rarely get annoying questions. The only ones I find annoying are specific questions while dating or when I get to know someone new. It always remains to be seen whether someone immediately realizes that you are trans, whether someone has a problem with it, what that person thinks about it. I always try to bring it up quickly, especially when I feel that it can grow into something more serious, but that is not always easy.
Do you still often get strange reactions or looks?
Not when I walk down the street... In fact, I get appreciative looks. Usually when I talk, I get some response, like a surprised look or something. My voice is still quite deep and certainly in the past I was very conscious of that. I constantly kept on thinking 'Will anyone notice it?'. Unconsciously, I tried to avoid speaking out loud, while a lot of people don't even notice it. My psychologist advised me to speak up more and just to be myself in order to feel at ease more quickly. And that really helped.
What question would you like to be asked more often?
How I'm really doing. Often strangers or acquaintances ask superficially 'How are you doing?' and fairly quickly move on to the usual curious questions about being trans, which surgeries I've had done, what kind of makeup I use, and so on. I can understand it, but I'm more than just a trans woman. I am Joa.
And how are you doing at the moment?
Good actually! I'm going to move to a new apartment soon and I'm busy buying everything I need to set up my own place. All in all, it's pretty exciting.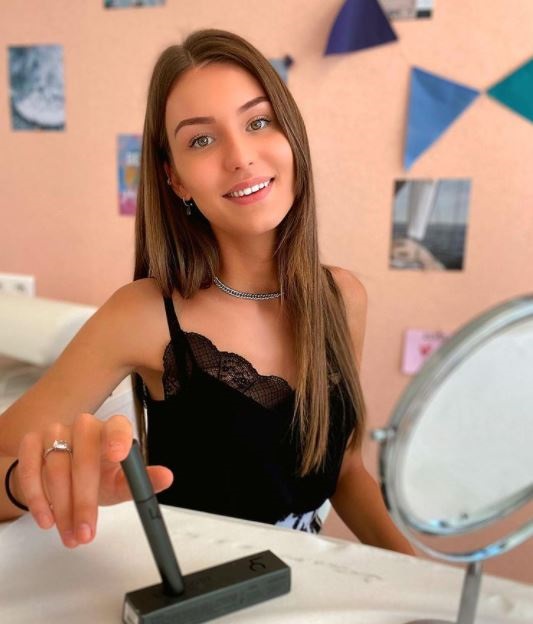 Any advice to those who want to take you out on a date?
When I'm dating, I like to do things slowly but steadily. I like to take my time to get to know someone, but I hope it gets better and better. The feeling that you're quietly making progress and are growing towards something beautiful is exactly what I am looking for. Furthermore, be yourself and be honest, we'll both benefit most from that. And having a sense of humor and pampering me also helps, of course!
Who is a (famous) hottie according to you?
I don't have a specific type actually. I like 'masculine' men, but when it comes to body type, personality, style, I don't really care. Maybe Zac Efron? Or that actor in 'Emily in Paris', Lucas Bravo [laughs].
Which woman/women do you look up to? What do you like about a woman's appearance?
My mom. She is a strong woman, despite what she has been through. She is a nurse, gets up and goes to sleep with a smile on her face, she supports me unconditionally... She truly is a strong lady with an endless positive outlook on life.
What I love about women and being a woman: looking well-groomed so that you shine both inside and out. Someone with a styled hairdo, beautiful nails, a lovely smelling perfume or a nice outfit, that always attracts my attention.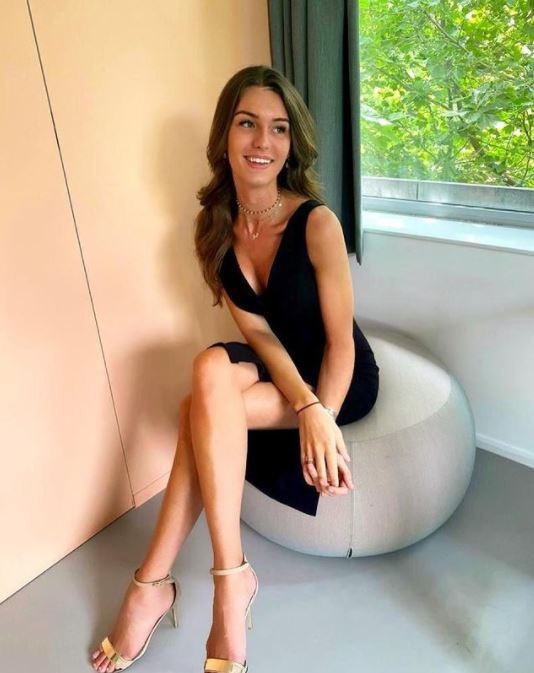 Are there any features or parts of your body that you have had adjusted and if so, why (or why not)?
I had a tracheal shave, a breast augmentation, my testicles removed and last year I had my sex reassignment surgery done. Other treatments that come with it are the psychological counselling, hormone therapy, permanent hair removal with laser etc.
I started my transition in my teens and thanks to hormone blockers, I quickly slowed down my puberty (no beard growth, wider jaw, pronounced eyebrow arch etc.). The advantage of that is that you need fewer (invasive) surgeries or treatments afterwards if you wish to feminise your features or body. Of course, it is a free choice, not everyone feels the need to transition, but I really wanted it.
How open-minded is Flanders? Is there still work to be done and if so, where?
Flanders is certainly more open-minded than other regions or countries, although during my childhood and teenage years, it was still quite taboo. Nowaydays, I have noticed it's changing rapidly. Children who now express their gender identity are less likely to be looked at strangely, are accepted more quickly and have different organisations or support groups at their disposal. Being trans has become much more discussable in schools and in the media.
How difficult is it to have a transgender surgery in Belgium?
When I was transitioning, it went fairly smoothly – in a timespan of about six months to a year. Shortly after that, legislation in Belgium changed and prescribed treatment times became a lot longer. As a result, waiting lists with psychologists, endocrinologists, surgeons etc. have exploded. Furthermore, there is more demand. More and more people dare to take that step into transitioning and openly identify themselves as trans. Add the Covid-19 pandemic to that, causing treatments and surgeries to be temporarily delayed and travel to be restricted... It takes a lot longer now.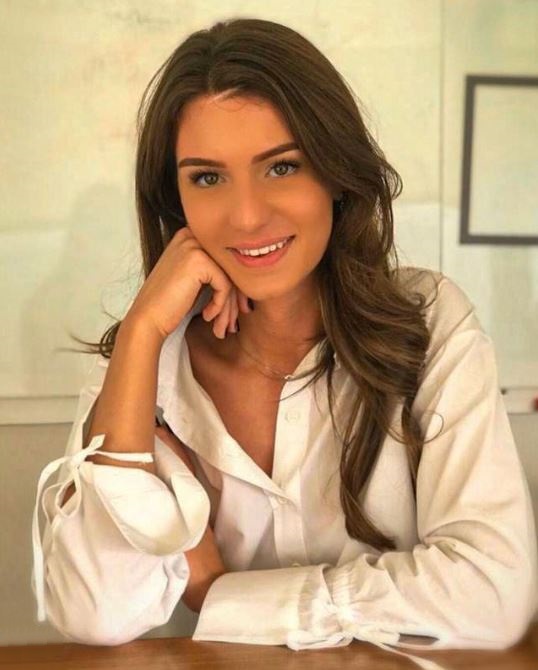 Is there still something you would like to change about yourself or are you satisfied?
Oh well... I have always been happy with who I am, but maybe go I'd like to go up one cup size? Maybe have some work done on my vocal cords? The complications scare me though and my voice doesn't bother me that much anymore. Getting a little bit of Botox and a tan on the other hand, that's what I really want actually [laughs]!
What do you think of the way trans people are portrayed in the media, such as the Belgian movie 'Girl' or certain docuseries?
I certainly like Girl, jusr the ending is a bit too drastic for me (warning: this film contains gender dysphoria and self-harm). For example, I've never had any negative feelings of disgust or hatred about my body or certain parts of it; they were just present and rather 'superfluous'. There will be people who have a hard time dealing with it, but there are options to help you.
Any books, series, websites or films that you can recommend to get a good representation of the trans community?
I think The Danish Girl is worth watching. Definitely a must for those who like to explore transgender history.
What are the best reactions you have received since your transition?
I've had the nicest reactions since I started working at 2pass Clinic. A whole new world opened for me because I suddenly met trans women from all over the world. It is nice to know that I am not alone, that we can share experiences, that I can be myself in a professional environment and that there is a place for us where we are welcomed.
What has being trans taught you?
A lot. I am very insecure, so I hit a wall a couple of times and was forced to confront certain things about myself. It is very unnerving but it makes you think about what you want in life and how you can learn to love yourself. I have learned to show myself, to let my voice be heard, to grow as a person etc. Also learning to look back and appreciate how far I've come is important. I am starting to feel better in my own skin, I have a job, I am independent, I have friends.... Things I can be very proud of. It's a long journey and there are going to be some bumps in the road, but it is absolutely worth it.
What are your plans for the future?
I am looking forward to live independently, to build a life with someone in the long run and to live in the moment. I would like to give priority to my private life and focus more on myself because I haven't done that these past few years. That means resting, pampering myself, going on vacation a lot (as soon as I am allowed to), enjoying the sun and getting a tan.... because tanning salons are closed at the moment [laughs]! Just enjoying the little things in life, actually.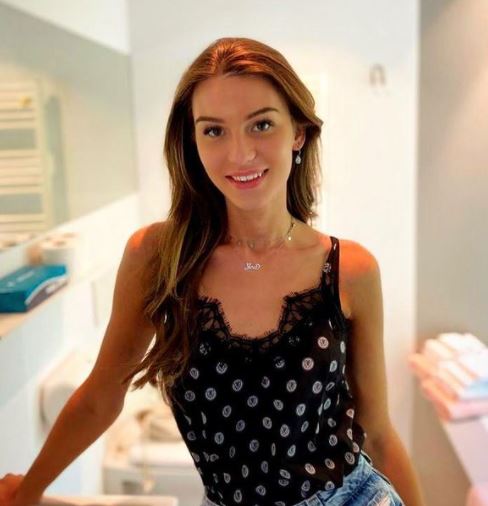 What makes you happy or makes you smile?
Quite simple things actually: shopping online, eating out... But above all, creating a bond with a few of our patients has brought me a lot of happiness. I've been through the same thing and to be able to follow someone's journey from the beginning to the end, to support and encourage them all the way... It creates an intense bond in a short period of time. Being part of someone's transition is quite magical and it touches my heart.
What is your wish for trans people in the future? Any advice on how everyone can do their bit to create a safe environment for trans people?
That everyone can be who he/she/... is. That you can do whatever you want, no strange looks or comments, whether you openly express your gender identity or not. No pressure on kids and the type of toys they 'should' play with... Just being free to do what you want. In the end, everyone is different and unique, regardless of gender, gender identity or expression. Why do people often even focus on that?
What kind of advice would you give little Joa if you could?
Just be yourself and don't let yourself be scared. Maybe start your transition faster, especially with the hormone blockers. As a result, everything will happen more gradually and there might be less exposure to bullying and peer pressure.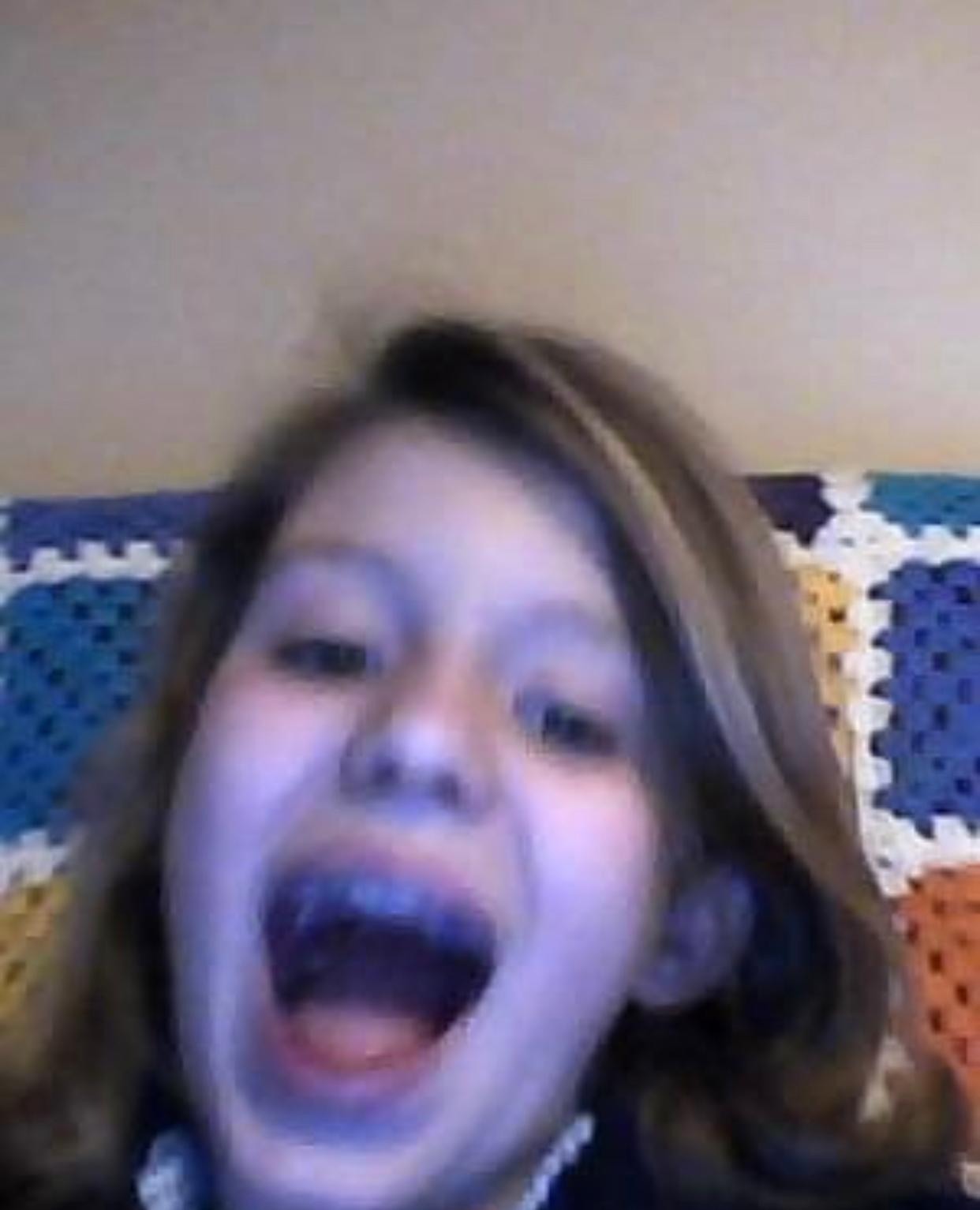 Thank you so much for sharing your story with all of us, Joa!
We are doing our very best to keep this information up-to-date. In case you see anything that no longer seems accurate, or in case you have a question, please fill out the form below!