How to take care of your scalp after a hair transplant
Posted May 18th 2021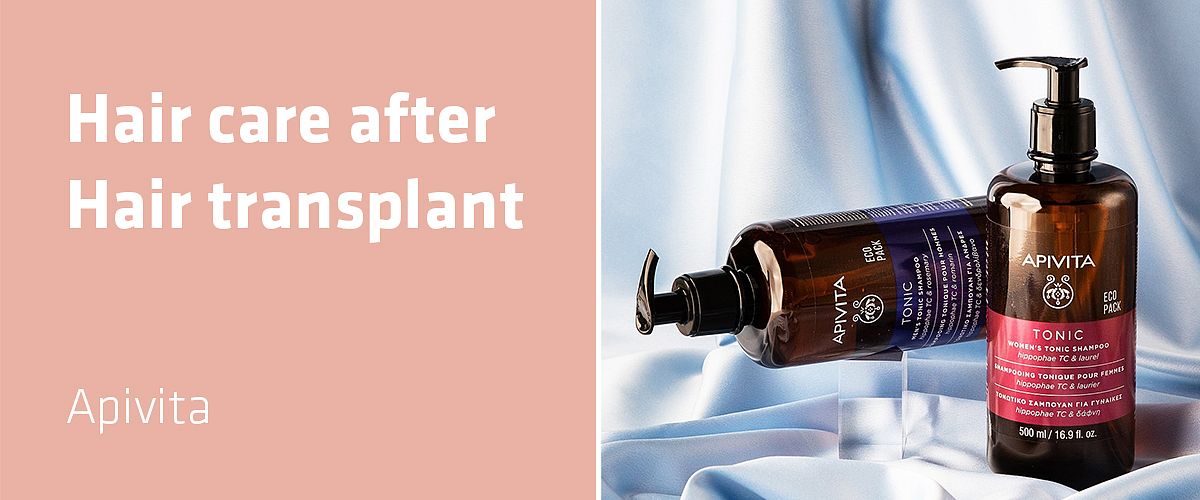 A hair transplant is a lengthy procedure and your scalp will take a pounding. Therefore, proper aftercare and a vigilant eye to avoid infection or diminished results is extremely important. To help you out, we have listed our aftercare tips and must-have products to make sure your hair transplant will become a success!
1. ALWAYS follow postoperative instructions
Your scalp will be tender and sore. Make sure you follow the necessary aftercare instructions to avoid complications and to maximize the result.
Wash your hair no sooner than on day 3. The first 2 days, your bandage needs to stay on. Rinse gently without rubbing or the use of a shower jet.
Use iceor ice packs to reduce swelling by placing it on your forehead and not directly on the transplanted area.
Avoid physical exertion or exercise during the first week as your body needs time to recover. This reduces the risk of injury or bleeding.
Stay out of the sun, don't wear hats and don't use combs on the grafts for the next few weeks.
Wait 2 months before dying your hair again.
Read all our postoperative instructions here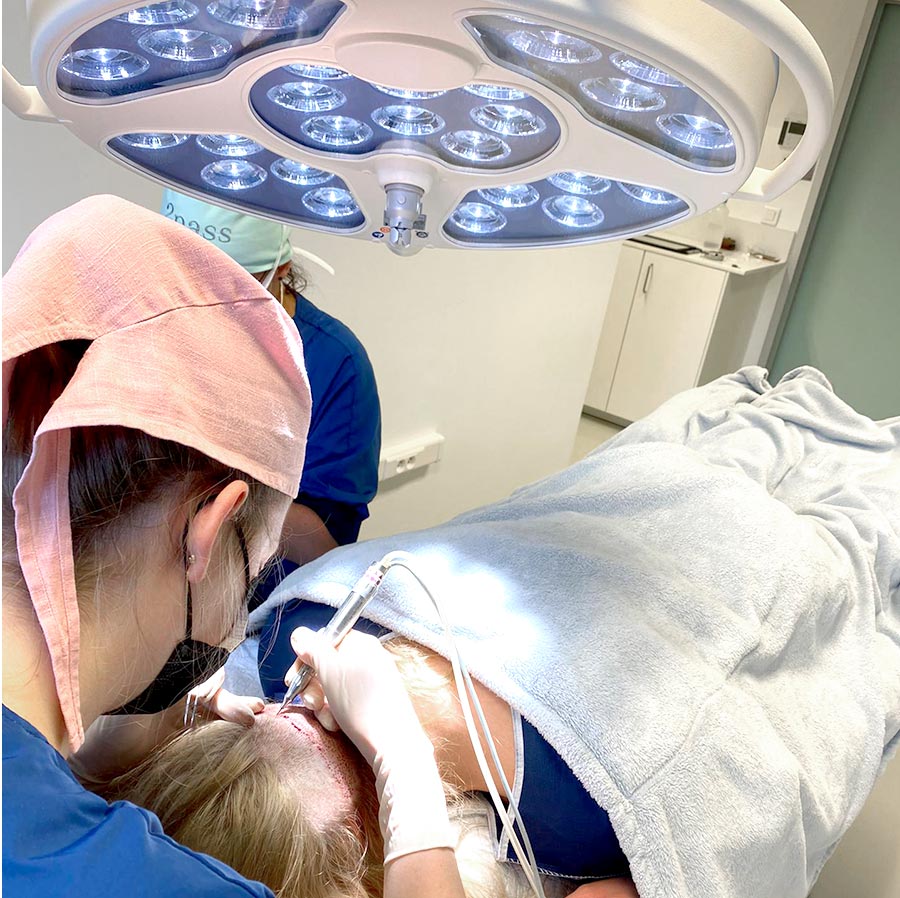 2. Keep an eye out for infection
As with any procedure, infection can occur. Apart from that, the scalp is difficult to keep thoroughly clean due to sweat, loose hairs, skin flakes, wound fluid etc. Clean your bandages as instructed by our clinic and contact your GP if it might seem infected. Antibiotics can help to resolve the infection.
3. Invest in proper haircare products
Choosing the right shampoo, conditioner or aftercare spray can make a huge difference in the recovery process. You need products that nurture, moisturise, reactivate and purify the scalp while healing. Therefore, we decided to offer APIVITA haircare products as the perfect hair transplant aftercare partner.
This Greek brand (which means "life of the bee") combines the power of Greek nature with key ingredients derived from value-added bee products and medicinal plants in all its beauty products. Another advantage: it's cruelty-free!
APIVITA products are filled with natural ingredients that...
Nurture the scalp
Equisetum extract
Aloe vera
Honey
Boost growth
Hippophae Tonic Complex
Whea proteins
Lavender extract
Sea buckthorn extract
Purify the scalp
Propolis extract
Tea tree
Rosemary extract
Thyme extract
4. Discover the APIVITA range
At our clinic, we offer various APIVITA haircare products. These are our recommendations after having a hair transplant! You can find more information and prices at our reception desk and in the waiting room.
MEN'S TONIC SHAMPOO with Hippophae Tonic Complex & rosemary
Tonifying shampoo for men in case of thinning hair
Adds volume and increases hair density
Regulates oiliness
Natural soothing and purifying ingredients such as rosemary, tea tree, thyme, lavender, spearmint and lemon essential oils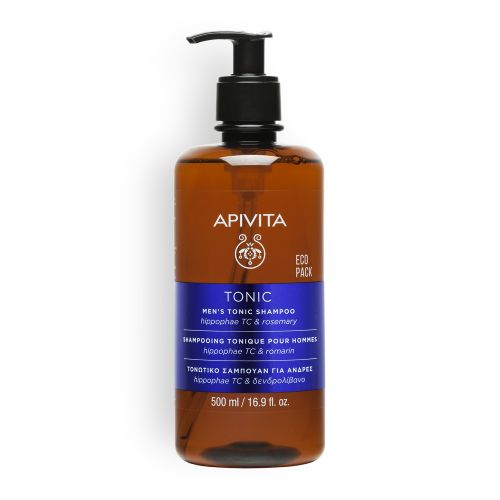 WOMEN'S TONIC SHAMPOO with Hippophae Tonic Complex & laurel
Tonifying shampoo for women in case of thinning hair
Revitalizes the hair roots and stimulates hair growth while desinfecting the scalp
Natural soothing and purifying ingrediënts such as Greek organic rosemary, thyme, aloe vera, laurel, tea tree, thyme, spearmint and lemon essential oils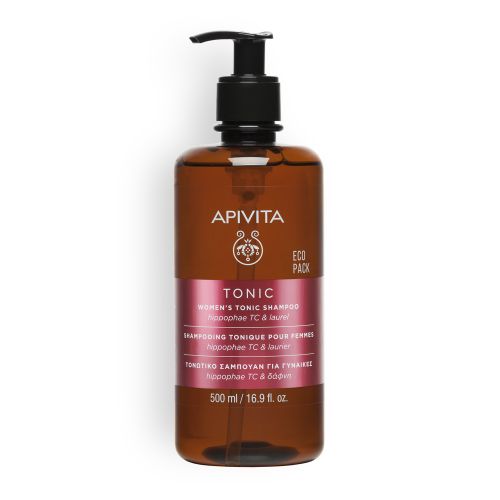 SENSITIVE SCALP SHAMPOO with lavender & honey
No sulfates
Cleanses, soothes and hydrates to reduce scalp itching
Wash your hair twice while showering:

First, use a small amount
Secondly, use a bit more
TONIC HAIR CONDITIONER Hippophae Tonic Complex & laurel
Scalp-friendly tonic conditioner for thinning hair
Strengthens thinning hair, adding volume without weighing the hair down
Prevents breakage and split ends
Ideal to detangle hair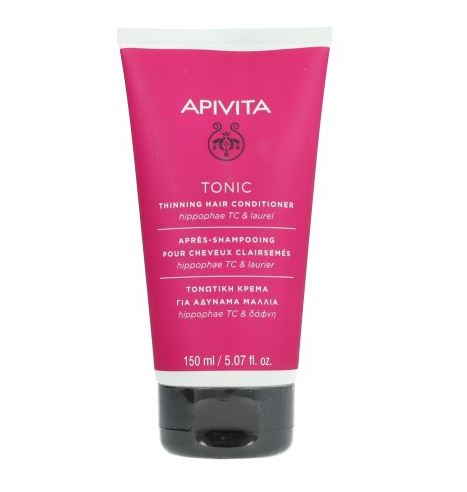 NATURE'S HAIR MIRACLE OIL
Strengthening and energizing hair oil with propolis and 5 essential oils
Tones the scalp and stimulates microcirculation
Nourishes and strengthens the scalp and roots
Use 2 to 3 times / week:

Apply 10 minutes before washing your hair

Do NOT use when pregnant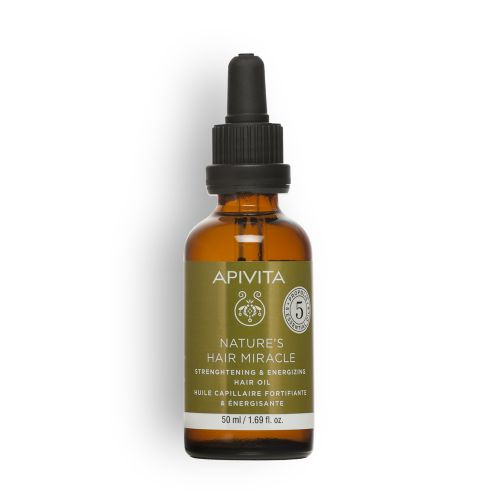 HAIR LOSS TONIC LOTION SPRAY
Effective spray that slows, reduces and prevents hair loss
Adds strength and volume
Contains sea buckthorn extract to stimulate hair growth
Protects hair from breakage and prevents split ends
Use daily for 3 months on towel-dried hair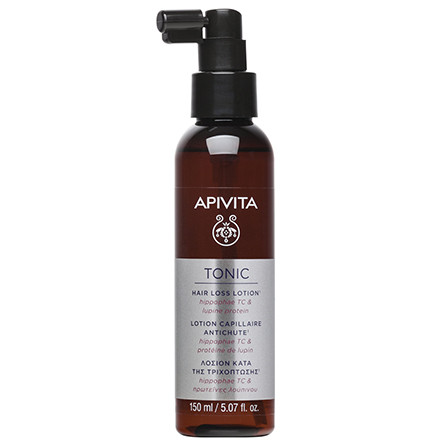 We are doing our very best to keep this information up-to-date. In case you see anything that no longer seems accurate, or in case you have a question, please fill out the form below!