Our guesthouse
For most patients, the stay in the guesthouse is included automatically in the price of facial feminization surgery or body feminization surgery. You can check your proposal to see how many nights you'll stay at the guesthouse. For electrolysis treatments-only, the guesthouse is not included, but you can book it separately.
How did former patients experience their stay at our guesthouse?
What can I expect from my stay?
7 guest rooms — On the top floor of the clinic, we have 7 guest rooms. It is the perfect place for our patients to recover during the first week after their surgery. For most operations, your stay is already included in the price mentioned in your operation proposal.
Permanent resident — Petra, our permanent resident is living permanently in 2pass Clinic, so you'll have someone right by your side day and night for whatever you might want or need. She will also serve freshly catered meals, nutritious soup and smoothies to help you get back to your strengths after surgery.
Full board — Breakfast, lunch, and dinner included. Water, tea, and coffee are free and accessible 24h a day. Other drinks and snacks are excluded, but you have the possibility to do some grocery shopping the day before your surgery. There's a big supermarket as close as a ten-minute walk. You will receive a street map upon arrival.
Sharing experience with other patients—As all patients staying here are more or less going through the same journey, you have the possibility to interact with each other in our cozy, joint kitchen/living room.
Privacy—But we also respect if you want to stay in the privacy of your bedroom, where you can enjoy satellite TV.
WIFI—WIFI is available on the entire floor (free of charge).
Prices
Often the price is included in the price of your operation proposal. The number of nights that are included is mentioned in the operation proposal. In this case, no separate bookings have to be made. The room type included in the proposal is the "Single room with sink and toilet, shared bathroom". You will be presented with an option to upgrade your room when booking the operation if you wish (the difference in price can be paid upon arrival in the guesthouse). You can also upgrade to a double room in case you want to bring along a partner, family member, friend,...
If you want to book some extra nights (on top of the one included) the prices are as follows:
Single room with sink and toilet, shared bathroom: 180 euro/night (meals included)
Single room with private bathroom: 200 euro/night (meals included)
Double room with private bathroom: 240 euro/night (meals included for 2 people)
You can find a more detailed overview here with pictures of the rooms.
All prices include 3 meals a day: breakfast, lunch, and dinner.
To book an extra night, please contact us at info@2passclinic.com.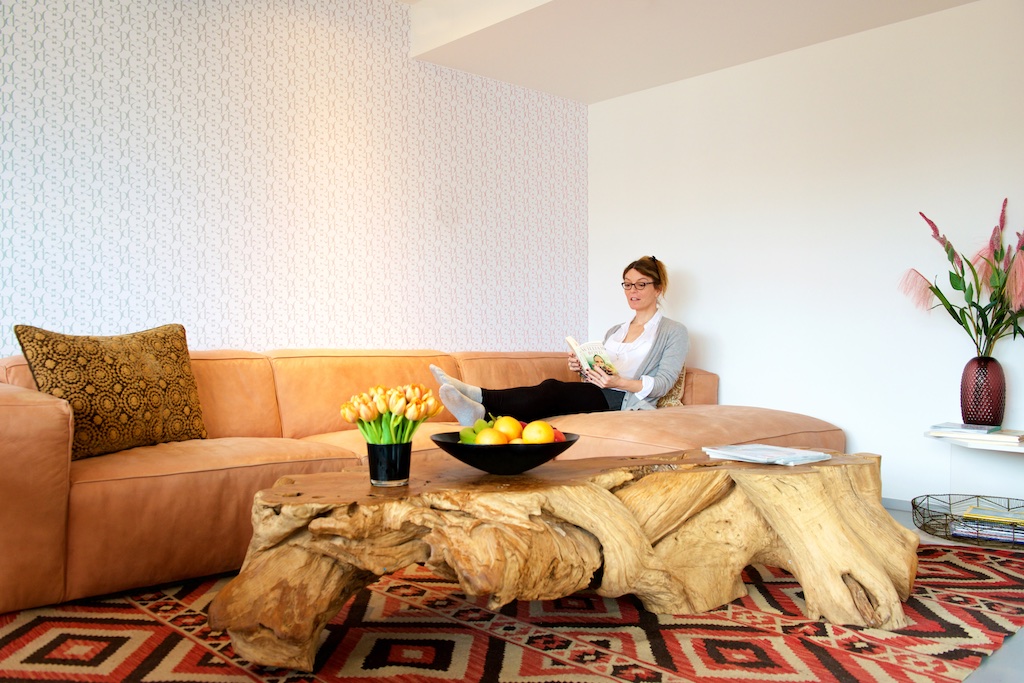 In the living area you can relax and have a chat with other patients, the staff or our resident Petra.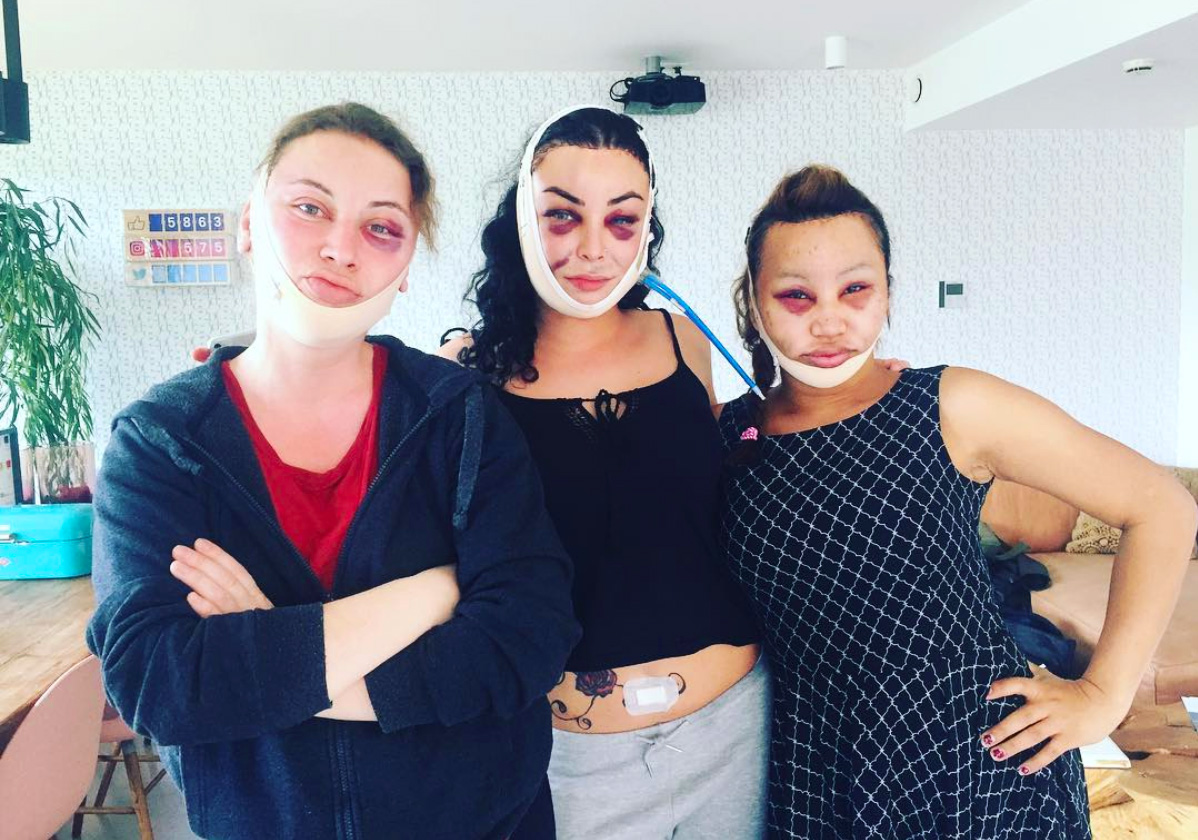 Power ladies recovering after their Facial Feminization Surgery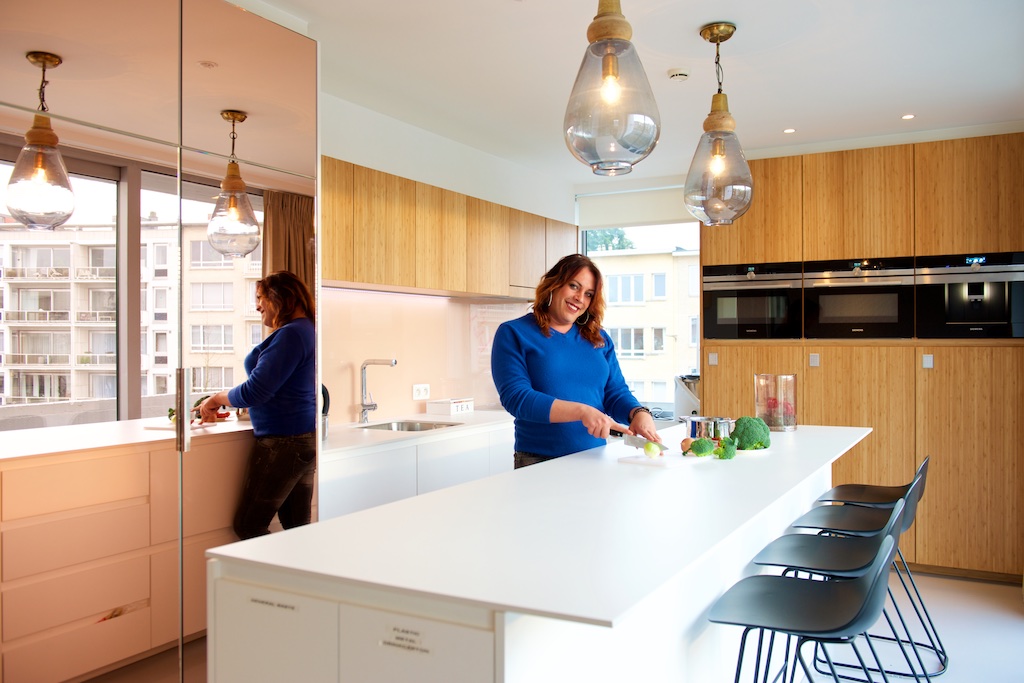 Petra can heat up meals for you, but of course if there is someone who loves to cook: the kitchen is also at the disposal of the patients (like Katarina here).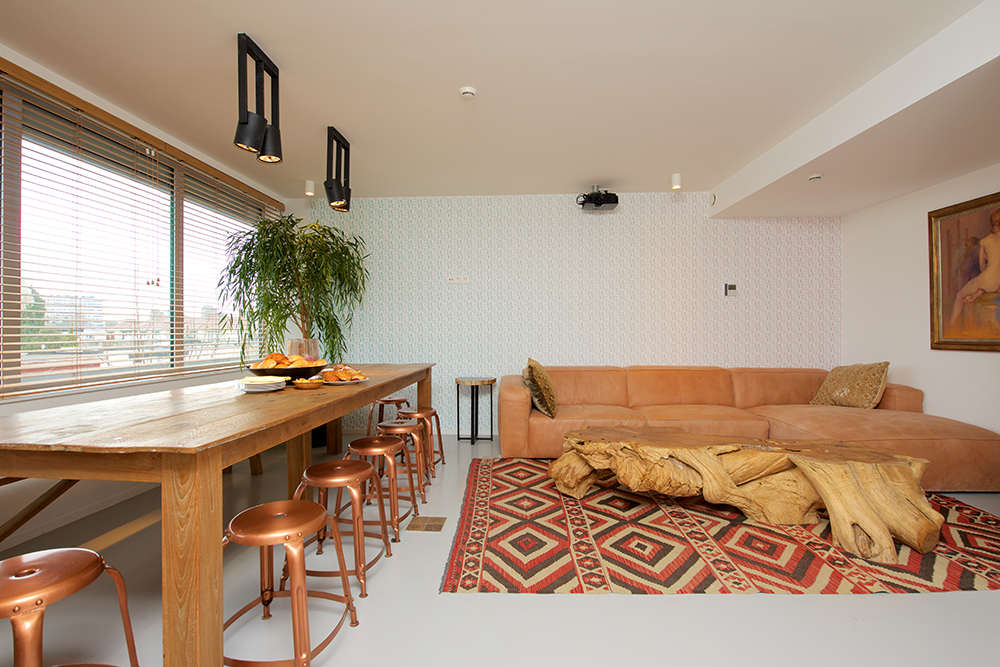 he living and dining area of the guesthouse.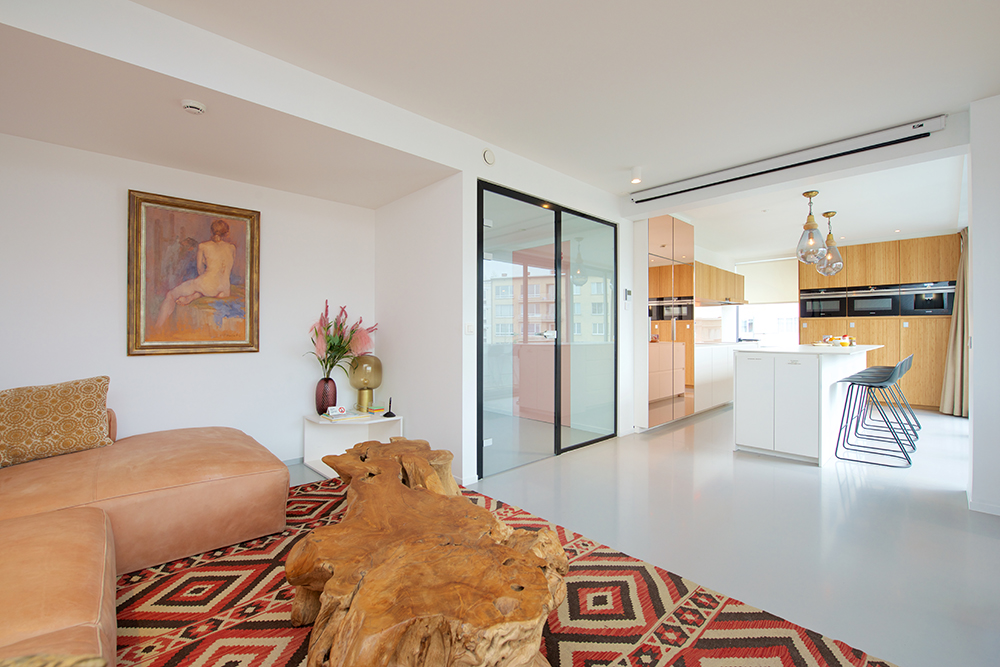 Living area with open kitchen view.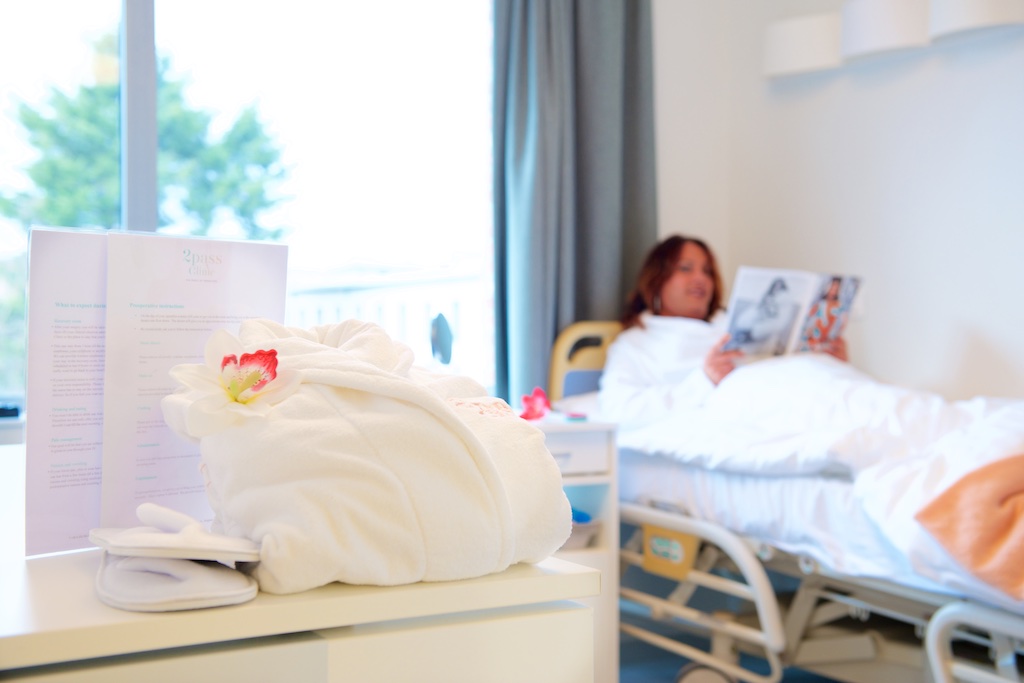 Of course you can always go back to your private room to rest or relax.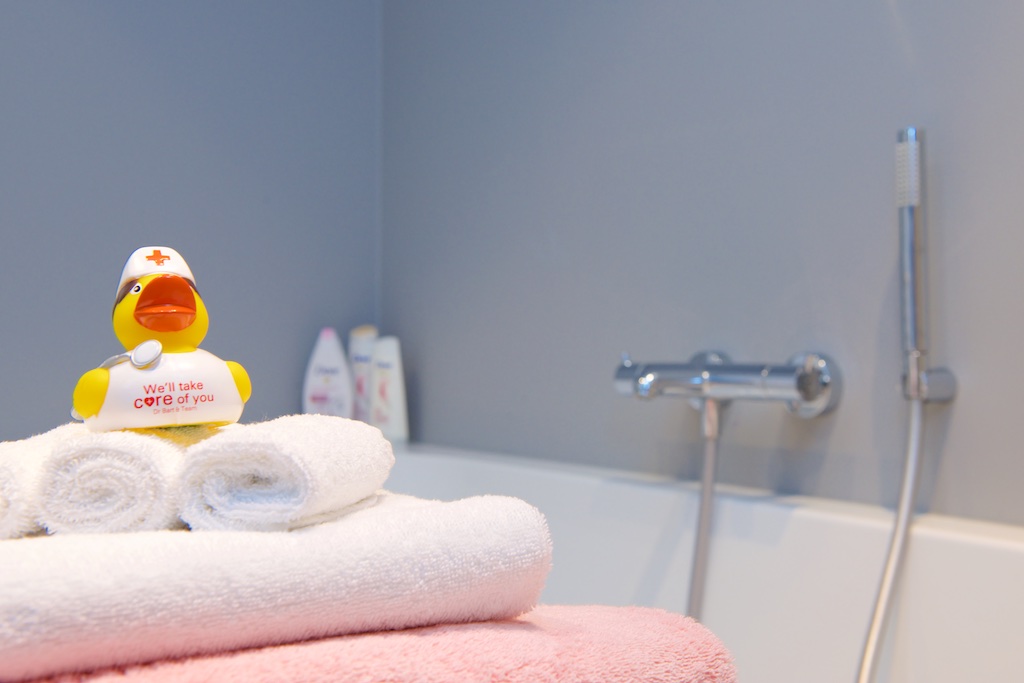 3 of the 7 rooms have their own private bathroom. The other 3 share a bathroom together.
Frequently asked questions
Can my partner, friend, family member sleep in the hospital with me?

We have two double rooms in the clinic. The extra charge for a double room is 60 euro a night extra.

Is the mentioned WiFi included in the charge for the room?

Where is 2pass Clinic situated?

We are situated in Antwerp, Belgium! You can easily reach us by plane, train, bus,… you name it!

Is there a hair dryer in the guesthouse?

Yes, every room has a hair dryer.

How often are the towels changed?

Three times a week the towels in the guesthouse are renewed (Monday-Wednesday-Friday). If you want, during weekdays, you can also use a sign on your desk with the request for towel change.

For the intensive electrolysis program: is the stay included in the price?

No, in that price the overnight stay is not included. You can book your stay separately.
We are doing our very best to keep this information up-to-date. In case you see anything that no longer seems accurate, or in case you have a question, please fill out the form below!