What is micro hair pigmentation or scalp micropigmentation?
Posted January 6th 2022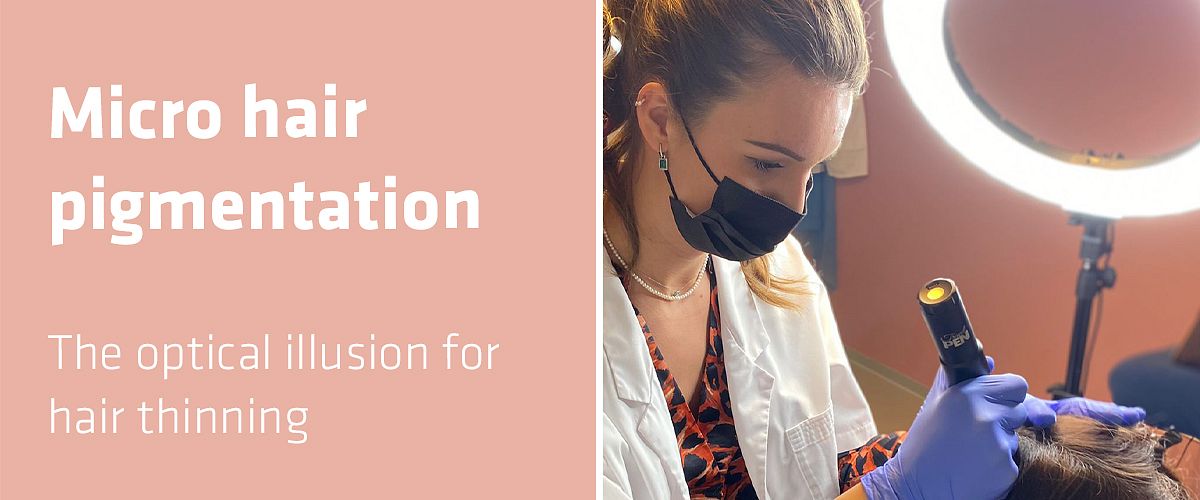 Do you suffer from thinning hair? Have you noticed a bald spot here and there? Or would you like the hair on your crown or above the temples to look visually fuller? Then micro hair pigmentation might be something for you if a hair transplant still scares you too much!
What is micro hair pigmentation or scalp micropigmentation?
Micro hair pigmentation or scalp micropigmentation is a non-surgical treatment in which coloured pigment is applied to the top layer of skin (also called epidermis). This ensures that bald patches are camouflaged, a bald skull looks like a neatly shaved head and a thin head of hair becomes optically fuller.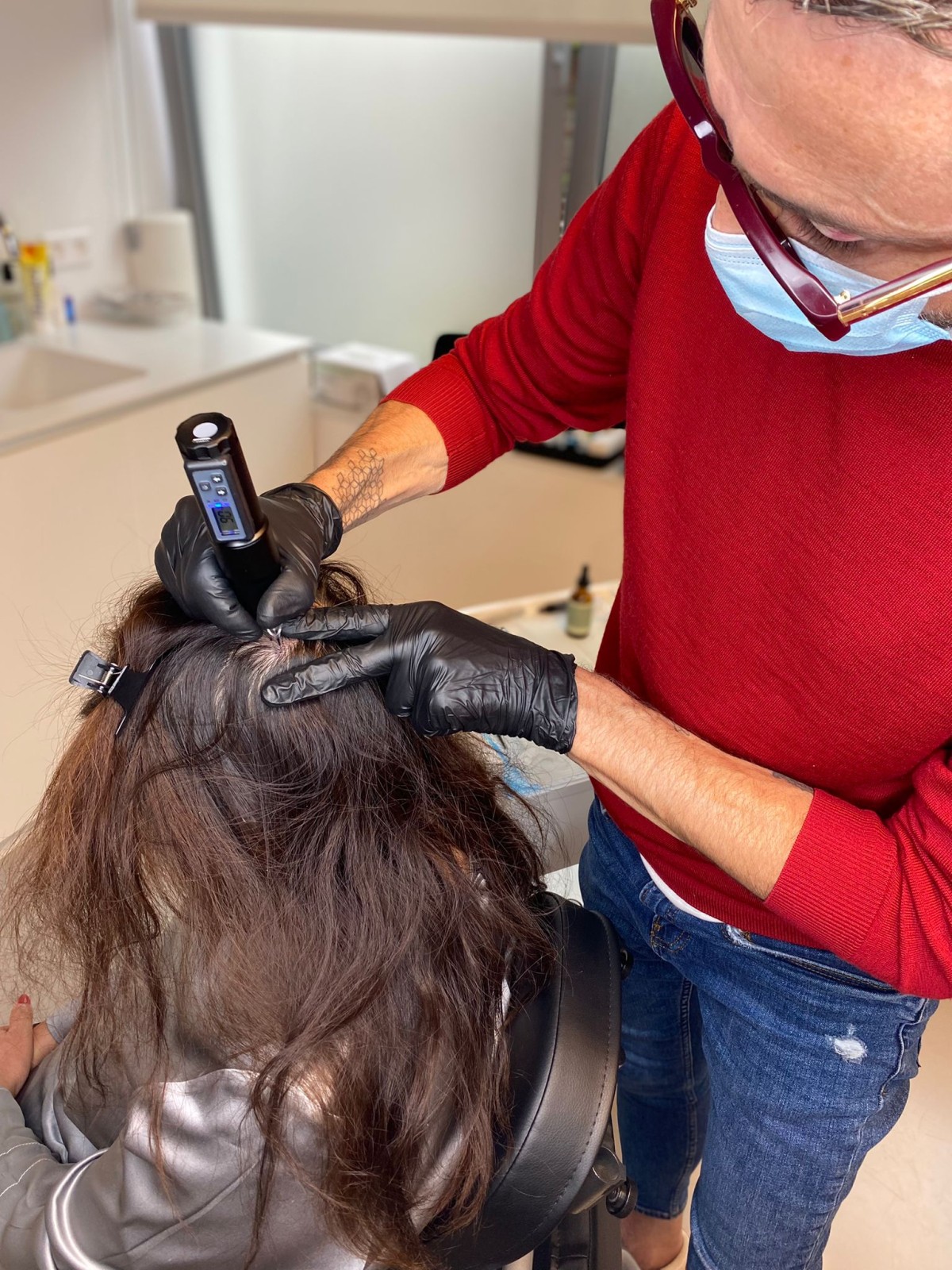 What is micro hair pigmentation or scalp micropigmentation?
How does hair pigmentation work?
After an extensive consultation, we get to work.
Step 1: Choosing the pigment
Together with our specialist you choose the most suitable pigment colour. Generally speaking, people with brown or black hair will particularly benefit from micro hair pigmentation. Pigment for people with lighter hair colours is not available and would not be so visible anyway.
Step 2: Cleaning the skin
A wet wipe is used to remove as much dust, dander and oil as possible. Then the specialist gets to work.
Step 3: Applying the pigment
Using a small needle, the specialist applies thousands of pigment dots on the scalp. These look like stubbles, making the skin less visible and creating the effect of a fuller head of hair. This is why it is sometimes called a 'stubble tattoo' or a 'hair tattoo'. Usually you may experience a scratching sensation or slight irritation, but in general this treatment does not hurt.
What can you expect?
Depending on the zone and the size of the area you are having treated, a session can last from an hour to several hours.
You will not be anaesthetised.
The application of the pigments is not painful. You may experience an irritated feeling, especially at the end of the treatment after several hours.
Usually 2 to 3 treatment sessions are necessary to achieve the optimal result.
How long does the result last?
The results are not permanent, rather 1.5 to 5 years. The pigment used is hypoallergenic and semi-permanent. Over time, the pigment fades naturally and may fade more rapidly under the influence of various factors. To maintain the results, regular follow-up treatments are recommended.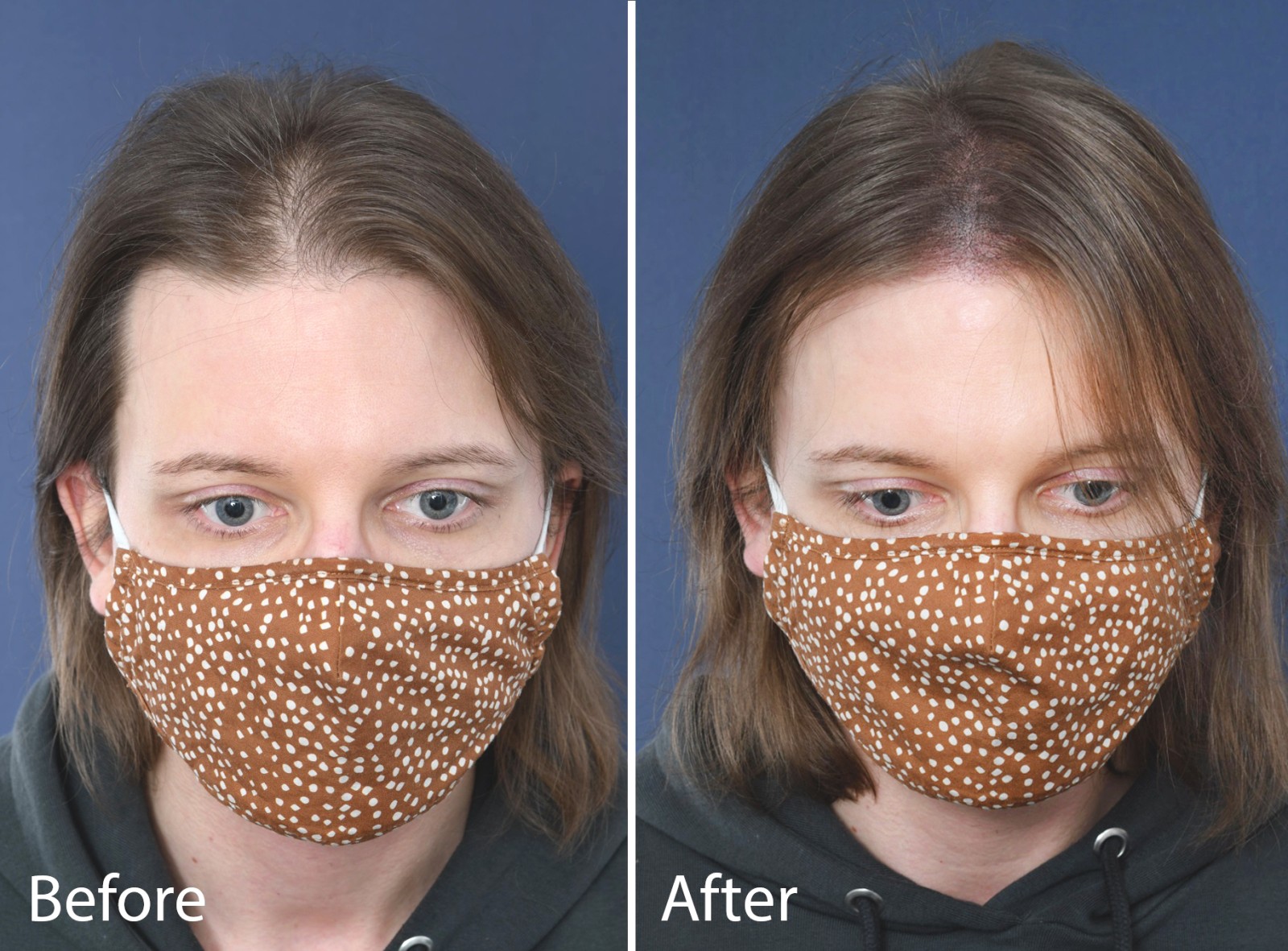 Before and after treatment of the middle part with long hair (1 session)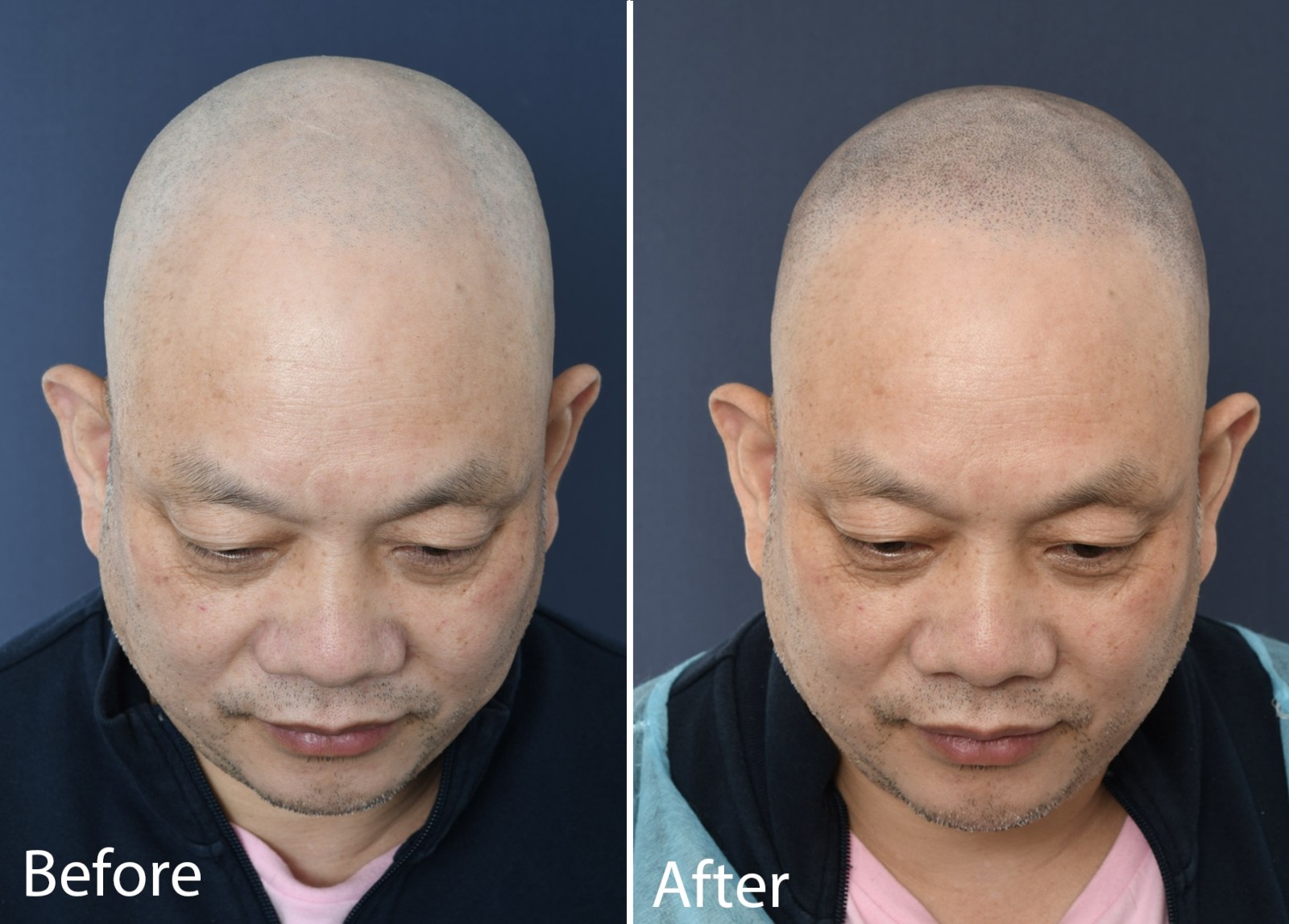 Before and after treatment of the top of the head with short hair (1 session)
Advantages
You will see immediate results.
It can boost your confidence significantly.
It looks very natural.
It is a lot more affordable than other hair loss or hair thinning treatments.
It can camouflage scars from burns, accidents, operations and/or a previous FUT hair transplant. Ideally, these should be older than one year.
It can also help patients suffering from alopecia.
Thanks to the semi-permanent result, the shape of the hairline can be adjusted over time.
Disadvantages
It is a semi-permanent result, so it fades over the years.
It is performed without an anaesthetic.
Depending on the zone and the size of the zone you are having treated, a session can sometimes last up to several hours.
It does not create new hair growth.
The pigment will be particularly work for people with brown or black hair. It will look unnatural if you have fair hair.
Possible complications
It is a non-surgical procedure, so complications are almost non-existent.
What are the prices?
These prices are an estimate. After a consult, the exact price can be determined. Touch-ups are € 150 per hour.
€ 550 - zone 1
€ 550 - zone 2
€ 650 - zone 3
€ 750 - zone 4
€ 2500 - all zones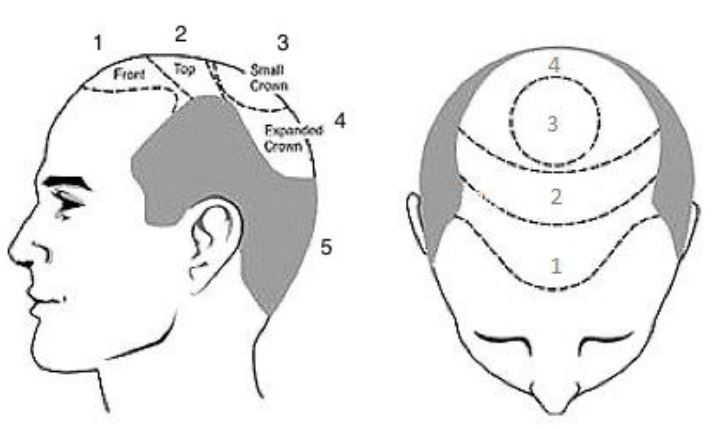 * Prices per zone means all sessions that will be needed to give that particular zone the best result (4 to 5 sessions).
We are doing our very best to keep this information up-to-date. In case you see anything that no longer seems accurate, or in case you have a question, please fill out the form below!