5 tips to fight dysphoria
Posted September 11th 2020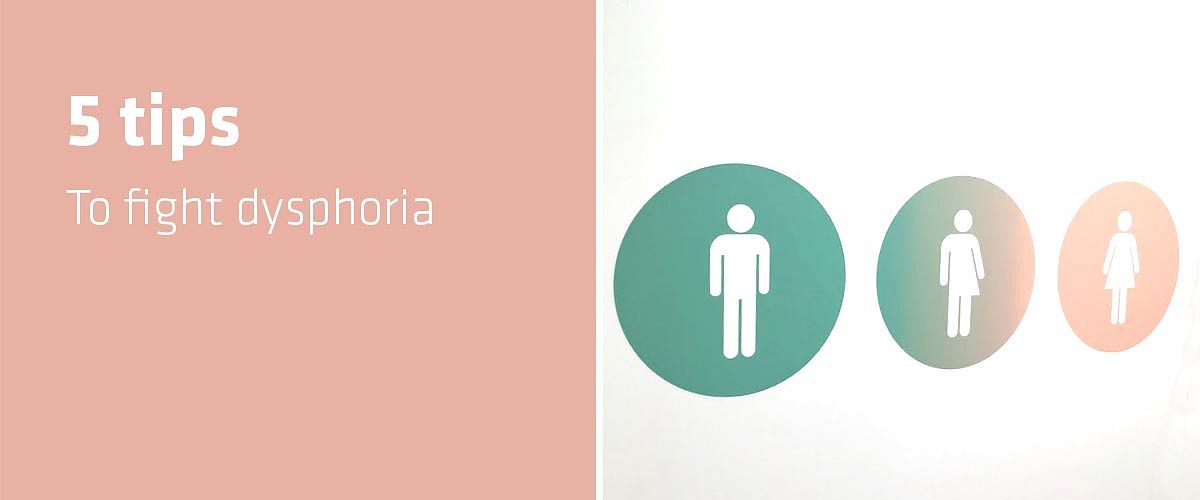 5 tips to fight gender dysphoria
What is gender dysphoria?
People with gender dysphoria feel a certain unease because they experience a difference between their gender identity (the gender you feel is yours, which can also be non-binary) and their physical gender (the body you are born in).
Dysforia can be the result of major events in a person's life, such as undergoing FFS. Deep, prolonged dysphoria is often a symptom of depression.
Dysphoria is the opposite of euphoria.
Here are 5 tips on how you can combat dysphoria
Tip 1: Have a good cry
Crying may help lift your spirit and make you feel better. As well as relieving pain, oxytocin and endorphins can help improve your mood. This is why they are often known as "feel good" chemicals. Let all that negative energy go.
Tip 2: Take a peek into the past so you can appreciate how far you've come.
Take a second to think of two years ago. Take a look at some old photos and compare them to yourself in the mirror today. And look at the transition that you already have gone through. You can be really proud of yourself!
Tip 3: Pamper yourself with comfy clothes, your favourite make-up, and lots of chocolate.
Or something else that makes you happy! Give yourself some self-love. Take a long bath, brush your hair, do your nails or escape into a long and luxurious shower. Whatever makes you happy and relaxed: take some time for yourself. You deserve it!
Tip 4: Think back at something that made you happy in your childhood
Think back on a song that made you happy, and you used to sing your heart out when you were little. That's a really good way to switch your mind. Try being nostalgic :)
Tip 5: Sweat it all out at the gym
Start working on yourself. Do some yoga or go all the way in the gym. Investing in yourself will help with your self-acceptance. Good nutrition and exercise helps tremendously. Your mood is better, you feel healthier. Those positive emotions are important building blocks that will make you feel stronger and happier in the long run.
And above all, think of it as a moment that fades and that isn't real.
Sharing is caring
Corey Bilous explains in this video perfectly how to fight dysphoria:
We are doing our very best to keep this information up-to-date. In case you see anything that no longer seems accurate, or in case you have a question, please fill out the form below!