Body feminization surgery
Body feminization surgery, also known as MTF body contouring, is a combination of surgical procedures to obtain a feminine body shape. Men often have an apple shape, which means that body fat collects mainly in the abdominal area. Women are more pear-shaped: the body fat is concentrated more in the buttocks, hips and thighs. There are various operations that can lead to a feminine body: larger breasts, a slimmer waist, wider hips and a fuller backside. During a personal consultation, Dr Maarten Doornaert will take you through the options. At 2pass Clinic body feminization surgery can be combined with facial feminization surgery during the same week.
You can discover the most important information by downloading this body feminization surgery summary.
Your road to BFS in 3 steps
When you're ready: book your operation
Arrange your travel and arrange your pre-op tests
Done! We'll take it from here.
Why would you feminize your body?
There are clear differences between the body of a man and that of a woman. Women have a smaller waist in relation to their wider hips and have larger breasts and fuller buttocks. Body feminization surgery can give you those feminine curves. We can create these feminine curves by removing fat from some areas of the body by using liposuction and injecting it in zones where it is needed, such as the hips or buttocks. If you don't have enough body fat, you can opt for breast or buttock implants.
What procedures form part of the surgery?
What is the impact of body feminization surgery on you as a person?
Body feminization surgery will take you a step closer to the body that corresponds to your identity. Feeling that you are a woman is one thing – looking like a woman can complete the picture. Seeing a woman in the mirror and being recognized as a woman by the people around you – that is the aim for many trans women.
What is the price of body feminization surgery?
Prices can vary depending on what you need but in general the following price list gives you a good indication.
Who is Dr Maarten Doornaert?
Dr Maarten Doornaert is the body feminization surgery specialist at 2pass Clinic. He is a plastic, cosmetic and reconstructive surgeon. Dr Doornaert obtained his Master's degree in medicine magna cum laude from the University of Ghent. He then continued his training with a fellowship in internal medicine and general surgery at the OLV hospital in Aalst. In 2019 he obtained his PhD. Read the interview with Dr Maarten Doornaert.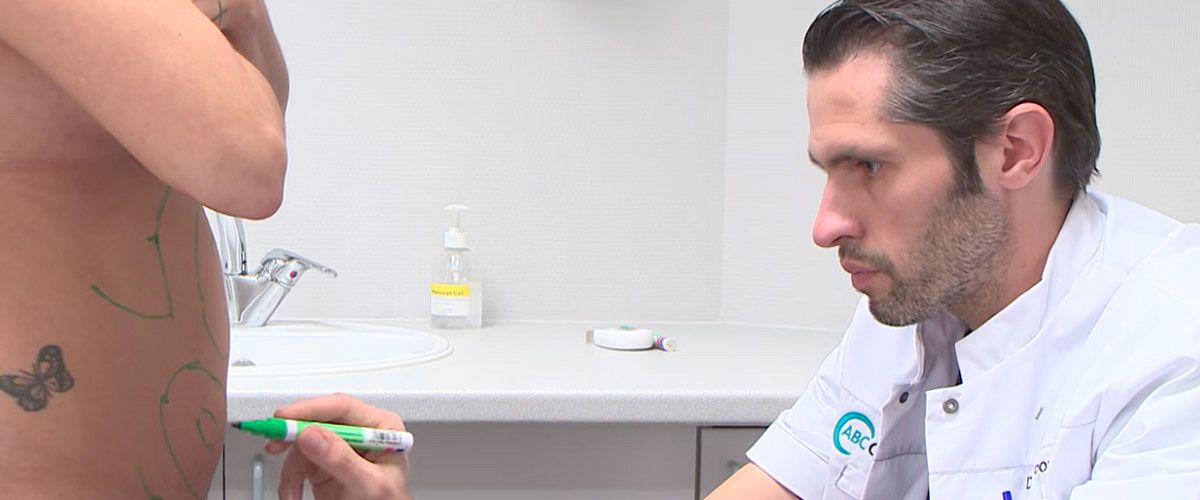 Frequently asked questions
How would the clinic deal with an emergency if serious complications were to arise during the procedure?

If a patient needs hospitalization we would transfer her to the Middelheim hospital which is located 8 minutes or 3,5 km away from our clinic. This occurred merely 2 times in more than 2000 surgeries. We should always try to make your health insurance pay for this as most likely it is due to a pre-existing physical disorder. But don't worry, there will never be the risk of extra costs for you. We will pay the hospital bill if there is no other way. Such complications are so rare that we can make this promise.

What type of care is needed after the treatment? Will I require check-ups in my own country?

All care is provided at our clinic. In general, no extra care is needed in your home country. A check-up with Dr Bart will take place after 4 months, and can be held in any city where Dr Bart van de Ven provides consultations.

I am interested in a surgery, in which country do you perform FFS and BFS?

Dr Bart van de Ven (FFS) travels to different European cities for consultations twice a month, but surgery is only performed in Antwerp, Belgium. Dr Maarten Doornaert (BFS) will occasionally also travel for consultations, but also only performs surgery in Antwerp.

What if there are post-op complications?

It doesn't happen often, but should there be a complication during your stay, you can notify Petra (our permanent resident) or one of the night nurses and they will get in contact with the surgeon in case they can't help you themselves. There will always be someone by your side. When you leave our clinic, you will receive the phone number of the surgeon himself in case a complication were to arise later on.

Can I get this surgery if I'm a cis woman?

Yes, of course. We perform Facial Feminization Surgery on all women. Every woman is welcome at our clinic!

When should I stop my HRT treatment?

For FFS

You can continue your HRT treatment before, during and after your FFS. We prefer you to continue taking your hormones because FFS is emotionally already perturbing enough without messing with your hormone balance.

For BFS

Only for implant surgery of the buttock and hips we ask to stop one week before the surgery. The day after surgery you can continue your HRT treatment. This because this type of surgery implies some immobilisation (obliged) after the surgery. In this case the risk for blood clots is higher.

What is the price of body feminization surgery?

How long should I wait when I am on HRT before I get a breast augmentation?

Body Feminization surgeon Dr Maarten Doornaert would recommend waiting about 16 months.
We are doing our very best to keep this information up-to-date. In case you see anything that no longer seems accurate, or in case you have a question, please fill out the form below!