Belgium's safe travels: How about traveling before and after FFS?
Posted July 11th 2019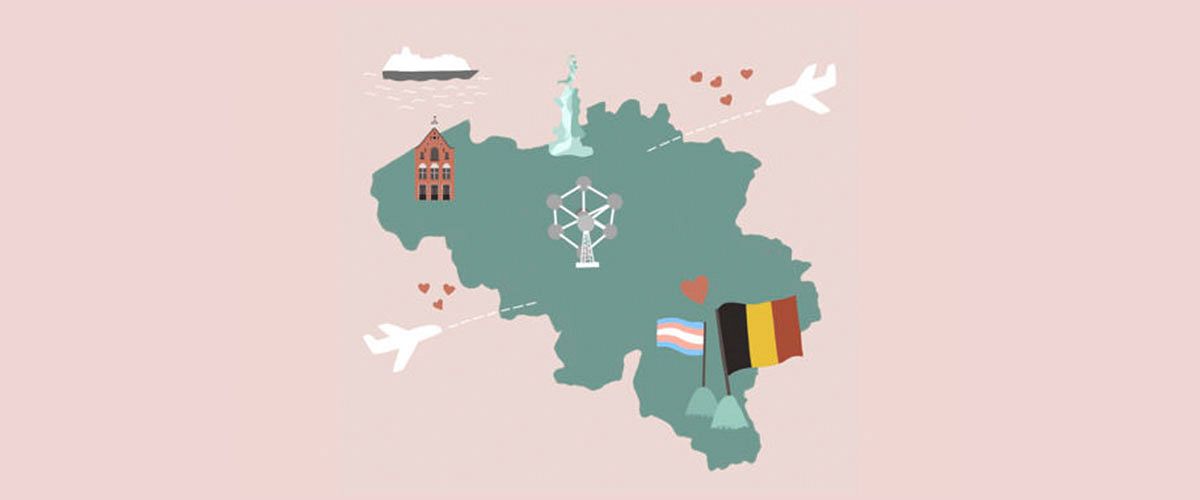 Not everyone is used to traveling abroad, let alone traveling all by themselves. We get asked a lot of questions regarding safety as well as language barriers. But also, what happens when you've had Facial Feminization Surgery and you don't look like the picture in your passport anymore?
1 Is it safe to travel as a trans woman?
Traveling to Belgium as a trans person is safe. There should be no danger of being stopped at the airport –nor anywhere else– for no good reason. You should not be discriminated against. Belgium is a safe country!
2 What is the transgender law like in Belgium?
Belgium is one of the most LGBTQI+-friendly countries in the world. Since 2018, transgender folks are allowed to change their legal gender without surgery. LGBT people are allowed to serve openly in the military. Transphobia is more than just frowned upon, discrimination of any sort is punishable by law.
3 What if you look very different from the picture on your passport after facial feminization surgery?
Not to worry! During your preop consultation, we are giving you a document signed by the doctor that states you are fit to travel. It will be in your map with the preoperative and postoperative information. This document will also explain why you might look different than you do in your passport picture. All of our patients have successfully travelled home without bumping into issues going through customs/security.
4 Language barrier
The official languages in Belgium are Dutch, French and – to a lesser extent – German. However, nearly everyone understands and speaks English rather well!
At the clinic itself, the staff will be able to help you in all of these languages on a high level. You will always be able to communicate properly! So even if you're traveling all by yourself, you will always be able to talk to someone and don't have to feel alone.
5 Easy to travel to
Traveling to Antwerp is easy. The capital of Belgium is Brussels, which is 'the capital of Europe'. This means there are flights going there from all over the world on a daily basis.
From Brussels Airport, it's only a short 25-minute train (or taxi) ride to Antwerp.
For a quick overview of your options the following website is very handy: www.rome2rio.com.
Take a look here for detailed information about traveling to 2pass Clinic from all over the world!
We are doing our very best to keep this information up-to-date. In case you see anything that no longer seems accurate, or in case you have a question, please fill out the form below!