Insurance and facial feminization surgery
While some transgender people may have access to gender reassignment surgery (GRS), an overwhelming majority cannot afford facial feminization surgery (FFS). The former may be covered as a "medical necessity," but FFS is considered "cosmetic" and excluded from insurance coverage. This labeling as "cosmetic" is in direct opposition to the scientific community's understanding of gender dysphoria and professional guidelines for transgender health. GRS affects one's ability to function in an intimate relationship, while FFS has the same impact on social interactions and, therefore may have a far greater implication for one's quality of life. Transwomen who could benefit from such a procedure, have significant unmet health care needs resulting in a greater risk of depression, self-destructive behaviour, and suicide. FFS is a cost-effective intervention that needs to be covered by insurance policies. The benefits of such coverage far exceed the insignificant costs.
In most cases, it is still extremely difficult to get your FFS surgery reimbursed by your insurance. Although we do hear of individual cases that stood up against their insurance and after a long legal battle, they've been proved right. We try to collect these stories on this page. If you have your own story: please share it with us so we can make this a really useful page for the trans community.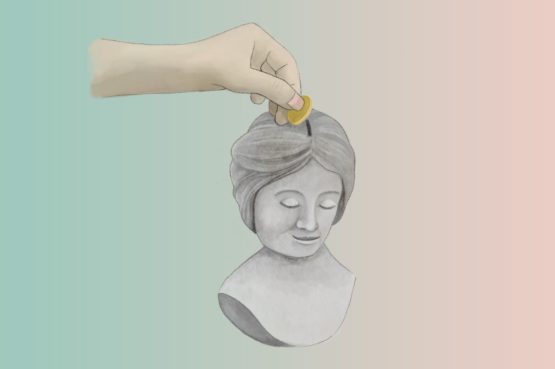 Important tips for transgender folks
Make an appointment at a large office of your health insurance in a large city. Unfortunately, in a village, they often do not have the right people with the proper knowledge. Contact them beforehand to talk about your questions, and they will make sure you will get an appointment with someone who can give you an answer to all of these questions.
Sometimes there is a lot more possible financially than what they tell you. A well-prepared woman is worth (at least) two. Do your research, read all of the policies and figure out whether or not you might be better off financially when changing your health insurance, or when opting for additional options in your supplementary insurance.
Insurance in Belgium
In principle, there is no reimbursement from any health insurance for FFS surgery. Only wound care and medication will be reimbursed.
This information is based on patients' experiences. We cannot guarantee that what is written here will apply to everyone. We welcome feedback in case you have other information or if you have been victorious in obtaining a refund where it otherwise was deemed impossible so far.
Insurance Europe
Are you a European trans woman wanting surgery at 2pass Clinic, but you do not live in Belgium? Sometimes you can get your treatment paid in full or in part by your health insurance with a European S2 form. However, not every insurance company deals with it the same way.
The S2 form, formerly known as E112, has been designed by the European Union for healthcare abroad. You can get it from your insurance company if you want to have an FFS or any other treatment at 2pass Clinic, but only if you do not live in Belgium yourself. Whether or not your insurance pays for the operation is not fixed. It varies per insurance company.
Please contact your insurance to receive your own S2 application form, then make sure to send it to us. The doctor will make sure you receive all the required documents.
Whether the insurer assumes the costs (partially), depends on the type of treatment, but also on the company's policy. Some treatments are considered purely cosmetic and are not reimbursed. Other interventions may be assessed as medically necessary. Ask the insurance company in advance what they normally pay back and what they don't. This prevents disappointment.
If the insurer agrees to the S2 application, the patient must submit the form to the clinic. The practitioner decides whether the costs are claimed directly from the insurer, or whether the patient receives the invoice and has to pay in advance. In the latter case, the patient can forward the bill to the insurer and request a refund. This should include a medical report from the attending physician.
Insurance in the Netherlands
At CZ, one of the largest insurance companies in the Netherlands, you can submit an S2 application if treatment cannot be provided in the Netherlands, or not in time. Other companies, such as Interpolis and Zilveren Kruis, only state that the treatment should be non-urgent. Although an S2 application can be submitted for each type of therapy, each request is assessed separately and therefore there are no guarantees.
In all cases, a treatment plan and a cost estimate will be requested. The doctor of the clinic where the treatment will take place can indicate how urgent the procedure is. A referral letter from a Dutch doctor strengthens the request. It should not matter whether the desired operation takes place in a regular hospital or at a private clinic.
You can find an example of a reply of an insurance company (Zilveren Kruis) to an S2 application right here: Insurance letter Zilveren Kruis
In case you need help from a lawyer (in the Netherlands) to help during the negotiations with the insurance company you're with, we recommend Mrs. Desiree Maes, also known as "The Pink Lawyer".
Trompenburg Advocaten
Schoterweg 12
2021 HM Haarlem
T: 023- 525 59 59
maes@trompenburgadvocaten.nl
www.trompenburgadvocaten.nl
Insurance in the United Kingdom
The National Health Service in the United Kingdom also makes demands on the S2 application. You must submit a certificate from a doctor that indicates why treatment is needed. It should also state what the doctor considers to be a medically responsible time period in which you have to be treated again. The physician must support this with objective criteria. It should also be a non-urgent, non-experimental type of treatment that is recognized by the country in which it takes place.
The NHS can give its approval if a similar treatment is not possible in the UK within the specified time period. Here too, the NHS only pays what a Belgian patient could get reimbursed. Travel and accommodation costs are paid for by the patient.
It is not yet clear whether the upcoming Brexit will affect applications via the S2 scheme.
Insurance in Germany
Most patients do succeed to deduct their FFS expenses from their taxes in Germany. Apart from that, German citizens can try to get a reimbursement via two regulations:
1. Via the S2 application (formerly known as E-112):
The S2 form is actually only necessary if we, as a private clinic, would bill the Belgian basic health insurance funds directly for the services provided to German patients. First, you would need approval from your German health insurer, of course.
You submit the S2 to your German health insurer.
Your German health insurer approves the service abroad.
Then you submit the approved cover - approved by the German health insurer (written on the S2) - to the competent authority in Belgium (this would be the "Mutualiteit" of your choice), submit the S2 in Belgium and have it approved here.
Then you submit your paper to 2pass Clinic and then we can take further steps to bill the Belgian health insurance system. In that case, you as a patient would have nothing to do with the financial procedures.
Unfortunately, given that it is not a standard reimbursement in Belgium and approval depends widely on the insurer, we opt for the second regulation.
2. Claim reimbursement afterwards in Germany:
After treatment or surgery, you submit the invoice to your German health insurance company, which refunds the service (after presentation of the confirmation of costs and the invoice/receipt). Some German health insurance administrations might say you need an S2 application, but that is only the case of you would opt for the 1st regulation listed above.
Try to get a medical assessment that indicates it is a medical treatment needed in preparation for Facial Feminization Surgery or Sex Reassignment surgery, especially when the treatment cannot be provided in Germany.
E.g. In 2019, the German Federal Social Court (Bundessozialgericht) ruled that a public health insurance company must pay for transgender customers to have their beard hair removed, even if it is done by a beautician.
Still, things might go differently in reality
Insurance companies often mix op both regulations. Because of this, the counselling center in Mannheim offers the following information:
First, an application is made to the German health insurance for a cost allowance. Reason: Nowhere in Germany is intensive feminizing needle epilation with analgesia offered that is similarly effective, appropriate and economical. In any case, you should enclose a medical letter, justifying the indication and form of therapy.
If the health insurance company has approved it, then start treatment in Belgium.
After completion of the first treatment unit, you can start billing.
If the health insurance company refuses, the insurance company should receive a legal letter and an insurance medical letter from a legal representative, in which the application is justified again in detail from a legal and medical point of view (more precisely insurance medicine).
As a rule, the insurance company will then approve the costs at the latest.
Particularly stubborn objectors may only be persuaded in the "contradiction procedure". There is a good chance that your application will be approved. This is because the case law of the Federal Social Court does not really allow anything else. Otherwise, you will have to go to the Social Court, but that would be quite unusual, because the legal situation is very clear.
We really hope things will change for the better. If changes were to occur, please contact us so we can update this info accordingly.
Insurance in Switzerland
Although Switzerland is no EU member, it follows the same guidelines as the German health insurance. Please check with your insurance company and (local) counselling center.
Latest news: "For the first time in Switzerland, a court has ruled in favour of a transsexual person in a case brought against their health insurer. Basic coverage must pay for the woman's face surgery which was the last stage of her sex reassignment process." (Swissinfo)

The health insurance company, Groupe Mutuel, first refused reimbursement, but the court decided they would have to reimburse the patient in their most recent case. This decision by the Geneva court might set a precedent for similar cases throughout Switzerland.
Insurance in Austria
Austria also follows the same guidelines as the German Krankenkasse. This means you can only get a 'yes' to an S2 application if the treatment can not take place in Austria in time. If the Austrian insurer agrees, the patient must forward the S2 document to an insurer in the country where the treatment takes place, i.e. Belgium in the case of 2pass Clinic. The level of reimbursement depends on what a Belgian patient would receive in a similar situation.
It is important to note the Austrian health insurance fund explicitly states that the treatment must be approved in advance. There is no guarantee that the health insurance will assume the costs if an application is submitted after the operation.
Insurance in the United States
Unfortunately, even if our clinic agrees to work together with no matter which insurance company, Medicaid does not approve an out of state provider unless all in-network options have been exhausted. When in-network options exist, we have been informed that requests like this are denied by Medicaid, especially so in the cases outside of the US.
However, we encourage each and every person to keep requesting approval with their insurance. There might always be an exception to some rules, and if not, it gets the insurance companies to think about the benefit of working with out-of-network options.
We are doing our very best to keep this information up-to-date. In case you see anything that no longer seems accurate, or in case you have a question, please fill out the form below!