Are the effects of lipofilling permanent?
Posted September 25th 2018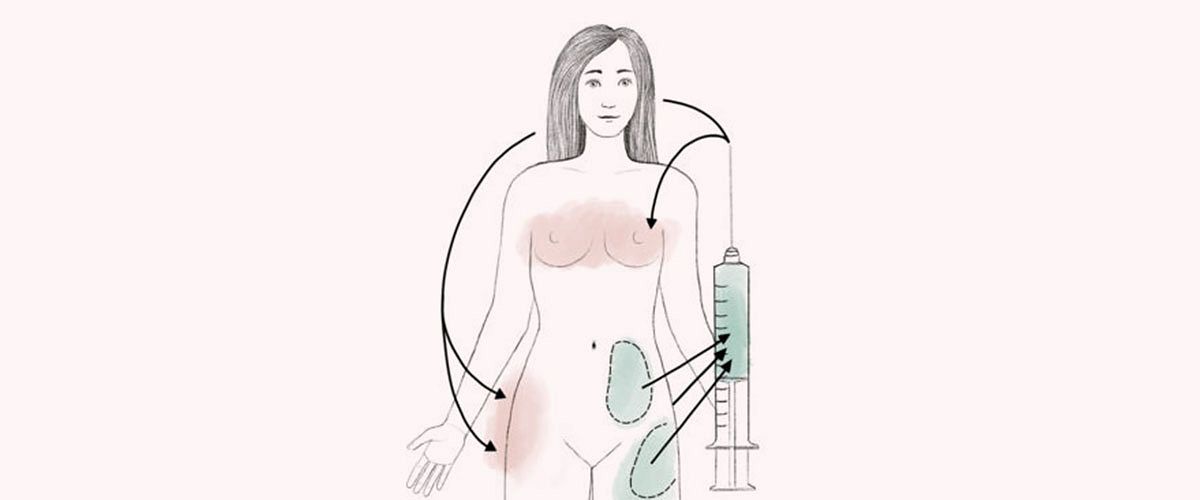 The effects of a fat transfer, also called lipofilling, are permanent. However, it is important to note that only about 60% of the fat will stay forever. Why? And can you do anything to keep the fat in place after a lipofilling procedure?
First, some general details about the procedure:
Lipofilling is the preferred technique for body contouring. It is a procedure to fill up areas with your own body fat (from the abdomen, upper legs or thighs) instead of using a chemical filling or an implant.
The regions of the body that can be sculpted, are the breast region, the buttock region and the hip region.
The effects are permanent, but it's important to know that your body naturally will absorb some of the fat. So you will probably lose volume over time, and may want to schedule a second session.
Luckily, we have a few tips that will help you recover!
Can the loss of volume after my fat transfer be prevented?
The body cannot be prevented from absorbing a portion of the fat. On average, this will be about 40% of the fat that has been injected. This natural reaction of the body cannot be avoided, although newer techniques are proving to have longer lasting effects.
Why don't they just inject more fat, if some volume will almost always be lost?
The surgeon already takes measures to compensate for the loss of volume by over-injecting. But there is still a limit to the amount of fat that can be injected during one procedure. The transferred fat cells need a healthy supply of blood to get their nutrients if they want to survive. If you cross that limit, the fat cells will die off anyway. About 50% of the patients will need a second fat graft to obtain their wanted results.
Interesting to know: the transplanted fat will also expand or shrink as a person gains or loses weight.
Is there anything I can do myself to keep as much volume as possible?
These are 4 of the most useful recovery tips we can give you:
After the procedure, it is necessary to avoid pressure on the lipofilled areas to allow for maximum fat survival.
Conversely, a pressure garment is indicated for the compression of liposuction areas. Around the flanks the bandage should be worn for 2-3 weeks. If liposuction is performed on the legs, liposculpture pants are worn for 6 weeks.
No sports for three weeks.
The first 10 days after surgery you should eat foods that are rich in protein. And nice to know: dark chocolate is advised the first three days!
We are doing our very best to keep this information up-to-date. In case you see anything that no longer seems accurate, or in case you have a question, please fill out the form below!