How do you maintain a healthy skincare routine?
Posted December 11th 2019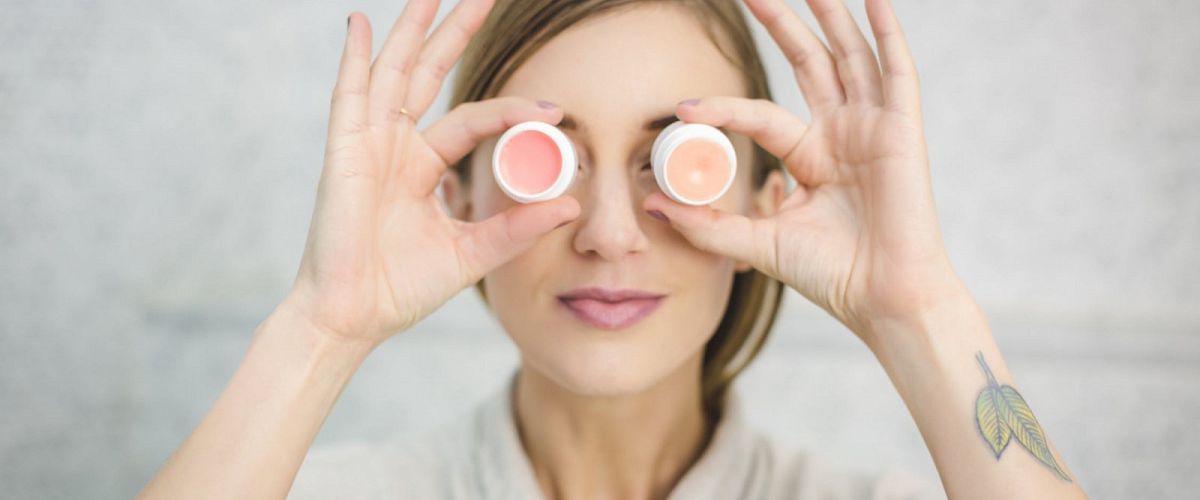 There is nothing more important than properly cleansing the face as part of your skincare routine. Which products do you need? And how do you get started? 
Cleansing the face
The face must be carefully cleansed. If not, you are much more likely to have pimples, blackheads and wrinkles. 
It is best to do this twice a day: once in the morning and once in the evening. Clean skin is better at absorbing the products that you will be applying afterwards. 
Skin types
There are five different skin types:
The normal skin
Smooth, even tone, fine pores and few to no lines/wrinkles. 
The combination skin
Shiny skin with large pores on the T-zone (forehead, nose, chin; see picture below) and normal or dry skin on the rest of the face.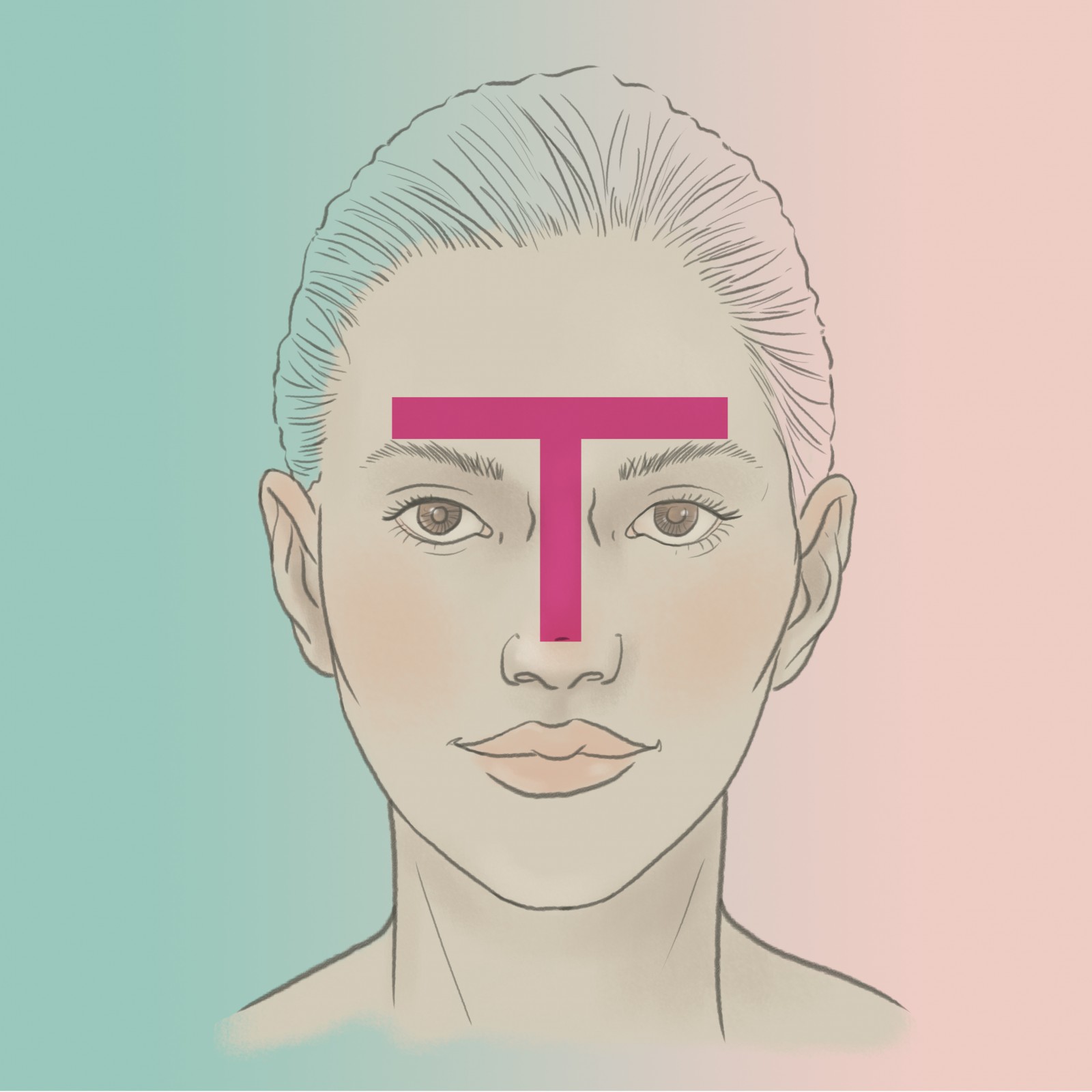 The oily skin
Large pores and pimples on a regular basis.
Dry skin
Dull skin, feels dry/tight and sometimes you have dry spots or the skin is flaky. 
Sensitive skin: 
Skin is prone to redness, rash, itching and bumps. 
By looking at your skin you can determine which skin type you have. Depending on the skin type, you can start looking for the right products for your skin. If you're not quite sure, consult a dermatologist or take a makeup class with Joa at our clinic. She will be able to tell you which products specifically would be recommended for your skin type.
Specific tips for facial cleansing
1—The first step is to clean the face. There is a specific cleansing milk/cream and/or gel for almost every skin type. It is best to apply the cleaning product to your hands and then spread the product over your face. After application, moisten the hands with lukewarm water and massage the product in circular movements on your face. Then remove the product using a damp sponge or washcloth. 
If you're a make-up lover, you may need to repeat these steps until you've removed everything.
Tip: New and suitable for all skin types -even the most sensitive ones- are the electric cleaning brushes. The movements of the brush clean the skin in an extremely gentle manner. 
2—The second step is the toning of the face. Not only does a toner or lotion remove makeup residue, it also moisturises, brightens and restores the natural acidity of your skin after the initial cleansing.  
3—The third step is to apply the day/night cream. 
A day cream is used for two reasons:
To protect the skin.
To moisturize the skin.
The daytime and nighttime versions differ mainly in texture and ingredients. A day cream contains more water and is therefore lighter in texture. The cream therefore penetrates the skin faster. A night cream contains more oils. This cream is therefore greasier and it therefore takes a little longer before it is withdrawn. Ideal throughout the night.
If you have any questions after reading this blog post, please feel free to contact us via info@2passclinic.com!
We are doing our very best to keep this information up-to-date. In case you see anything that no longer seems accurate, or in case you have a question, please fill out the form below!