Meet Petra, resident at our guesthouse!
Meet Petra, our resident. She lives in the guesthouse of 2pass Clinic, where she will be available to help you 24/7. Your personal mother away from home!
Petra is a former FFS patient of Dr. Bart van de Ven. She liked the atmosphere of our clinic so much that she asked whether she could work here, to which we happily said yes!
Discover the story behind Petra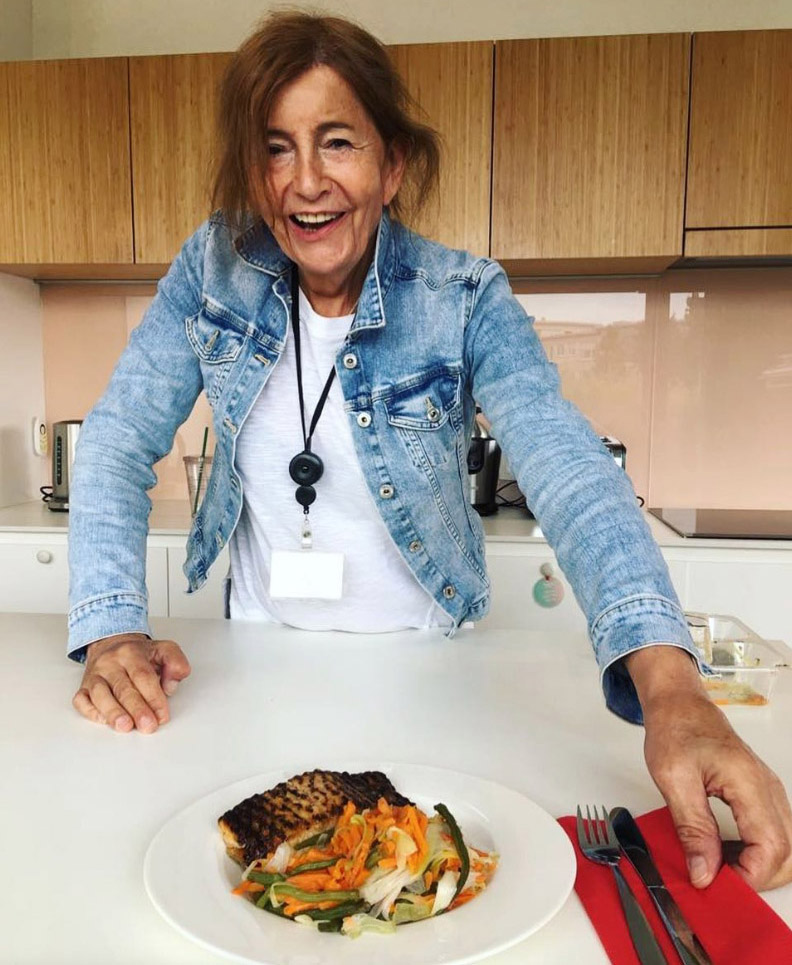 What are the tasks of Petra as a resident?
Her daily routine starts with getting up early to prepare a fresh smoothie for all of the patients, and ends with having dinner with everyone. She will serve freshly catered meals, nutritious soup and smoothies to get you back to your strengths after surgery.
Aside of that, she is available all day long for whoever needs care or attention. Whether it concerns helping you during your recovery, providing a listening ear, or just being fun company you can watch a movie with, she'll be there for you and you'll feel right at home.
If you would be coming to the clinic just by yourself, this is no problem at all because Petra will always be there to help you when needed.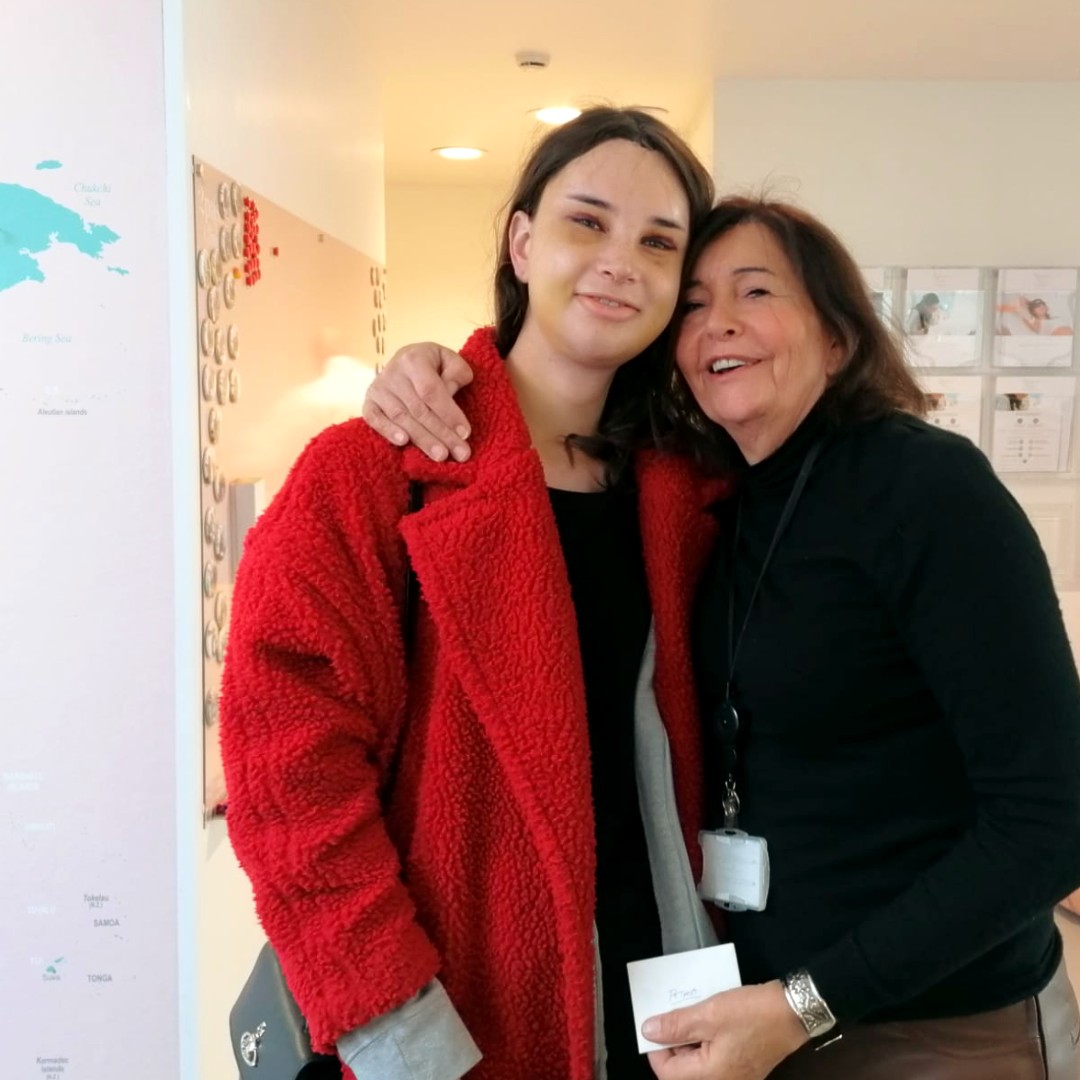 An FFS patient together with Petra, our resident
Which languages does Petra speak?
Petra speaks German (mother tongue) and English, but she also knows quite some Italian! So for those who are concerned about language barriers, don't worry. You're in good hands and you will be able to communicate properly (with all of us).
What patients say about Petra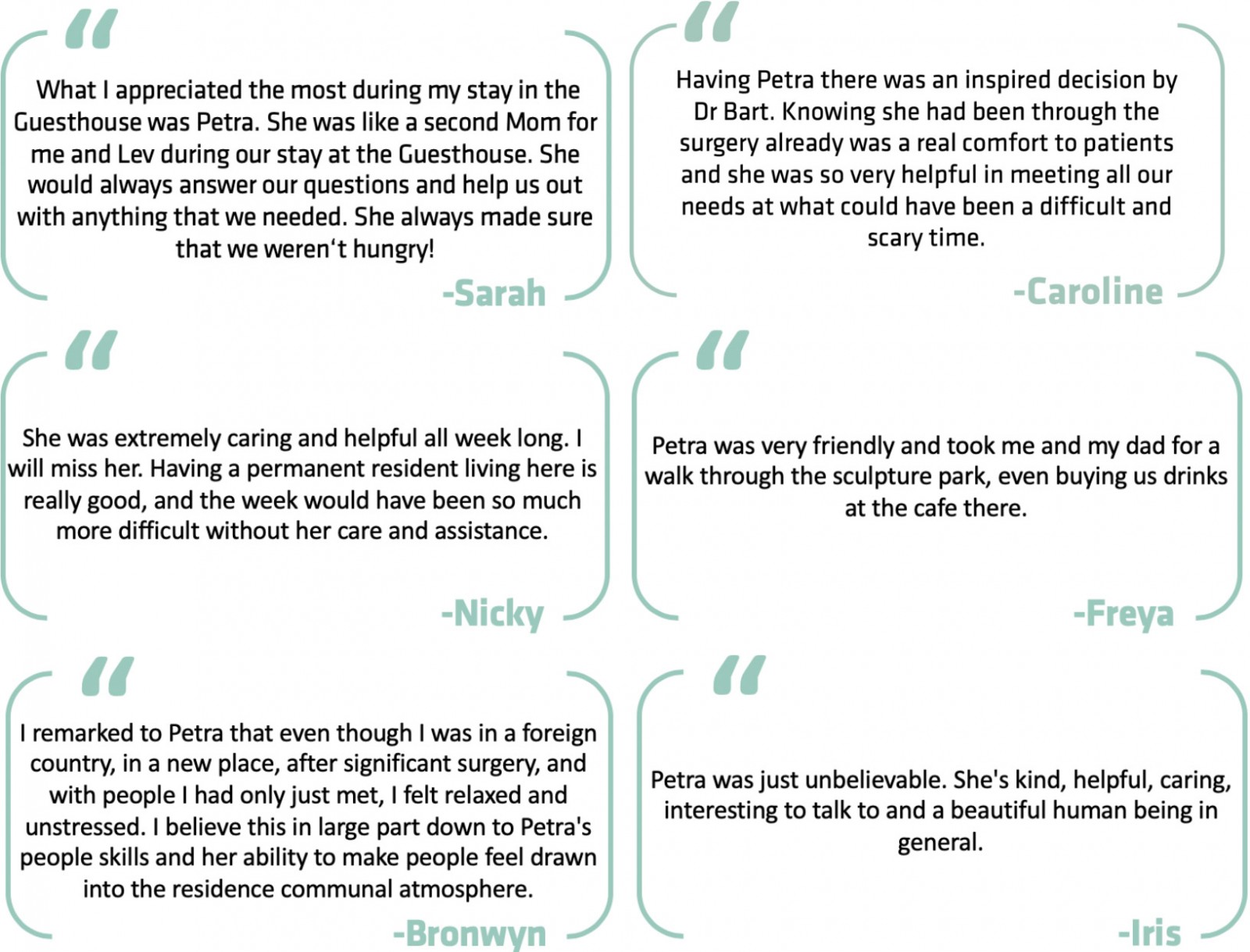 We are doing our very best to keep this information up-to-date. In case you see anything that no longer seems accurate, or in case you have a question, please fill out the form below!