Dit artikel is niet beschikbaar in het Nederlands.
Resonance: why it's important for the MtF voice
Gepost 10 augustus 2017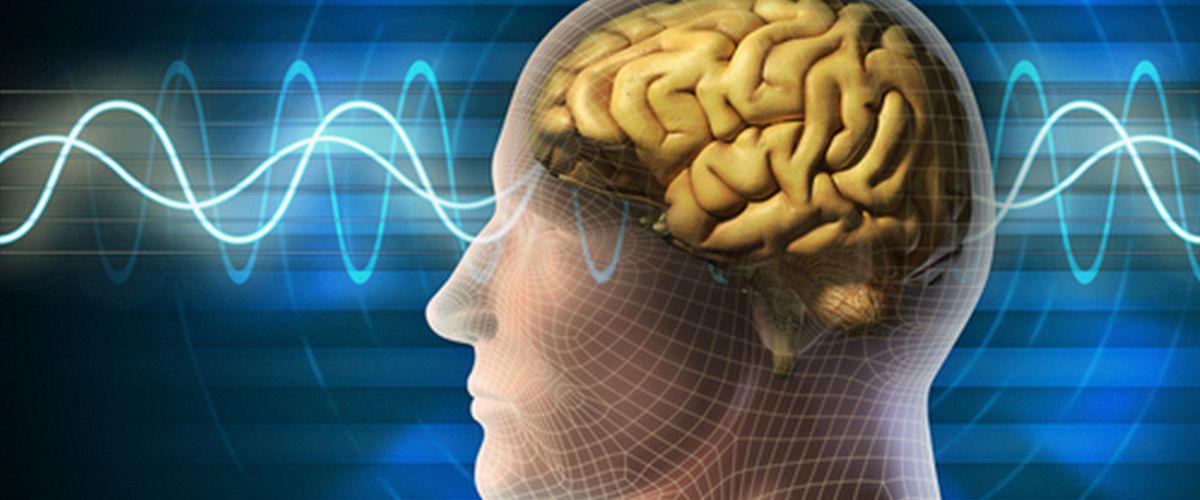 Resonance. A term that is often used in voice therapy and vocal lessons, but it is also a concept surrounded by mystery. Resonance can only be heard and felt, and that makes it so hard to put it in words. Katrien Eerdekens, voice therapist, explains what it is.
Resonance (Latin: resonare, to reflect) is a natural phenomenon that occurs in vibration. A vibrating object can cause another object to vibrate, because the vibrations are transmitted through an intermediate. The other object vibrates at a bigger amplitude and frequency then the original object. In essence resonance is an amplification of sound.
How does resonance work?
Our voice is actually an instrument. Essentially, each instrument consists of 3 components. Let's take a guitar, for example:
power source: fingers of the guitar player
oscillator (something that moves): strings
Resonator (something that causes resonance or amplification): the guitar's sound box
A resonator must:
Have an opening
have an empty space
It is the size and shape of the space and opening that affect the type of resonance. The sound wave is sent through the resonator and this wave has a certain pitch range on which it can vibrate. This range is determined by the dimensions and density of the spaces, the shape and the size of the opening.
Our voice is our personal instrument and contains these 4 components:
Lungs, diaphragm (power source)
Vocal folds (oscillator),
Mouth, nose and throat cavity = voice channel (resonator)
Lips and tongue (articulators).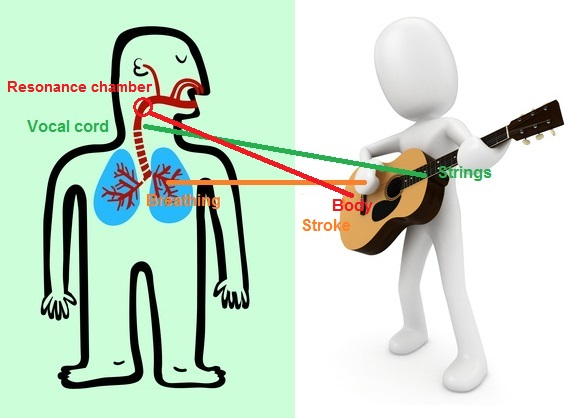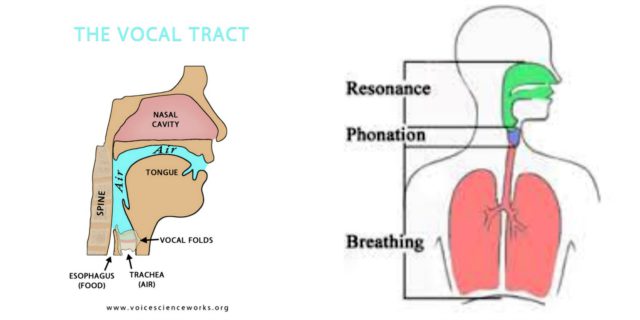 The mouth, nose and throat cavity (speech channel or attachment) provides resonance. The primary noise generated by the vocal folds (fonation) is further distorted and amplified by the speech channel's space. This aspect of the voice is called sound color or timbre.
Why is resonance so important in MtF voices?
The resonator (mouth and throat cavity = voice channel) is different in men and women in size. A male tuning device is bigger.
We can manipulate our voice channel through mtf voice feminization training. Any adjustments in the voice channel (in size, shape, wall density and opening size) changes the vibrating pitch of the air.
It is important during speech therapy for trans women that we learn to resonate in our head, instead of the chest and thus to stimulate a feminine resonance.
We doen ons uiterste best om deze informatie up-to-date te houden. Mocht u iets zien wat niet meer klopt, of heeft u een vraag, vul dan het onderstaande formulier in!